Evidence Needed For PIP Benefits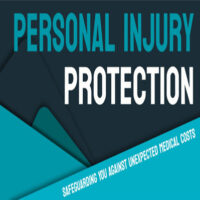 Required by law in the state of Florida, Personal Injury Protection (PIP) benefits are designed to cover your medical expenses and lost wages if you are injured in a car crash. Regardless of fault, up to $10,000 in coverage could be available.
While people don't think of their PIP coverage day to day, it becomes important when you want to access the benefits after a car wreck. In order to obtain these benefits, you need to be aware of evidence requirements, proof of eligibility, and compliance concerns. Guidance is available if your claim is denied or you aren't sure how to start the process, simply speak with an Orlando personal injury lawyer.
Forms of Documentation
You can't simply say to an insurance adjuster that you were injured in an accident and receive PIP benefits. Proof of the accident and injuries are needed. A statement from your healthcare provider indicating the nature and extent of your injuries may be needed. Doctors' notes and statements are incredibly valuable to the strengthen your claim when they describe the injuries you sustained in detail along with how they are related to the accident. These documents establish the medical necessity of your treatment and care.  Insurance companies may attempt to limit your coverage from $10,000 to $2,500 without a medical opinion that your injuries arise to an "emergency medical condition."  It is imperative that you obtain the proper evidence to make sure you receive the coverage you need.
Proof of Eligibility
There are requirements that must be met in order for you to be eligible for PIP benefits in Florida. For example, you must seek medical treatment within 14 days of the accident. Because of this necessity, you don't only need to provide proof that you received medical treatment as the result of a car accident, but you need to show you did so within the time frame that makes you eligible for PIP benefits.
Additionally, you will also need to provide proof of your relationship to the insured vehicle. Often this is done by submitting a copy of your driver's license, registration, or insurance card. And if you were a passenger in the vehicle, you will need to provide essential details about the owner or driver of the vehicle you were riding in at the time of the collision.
Compliance Concerns
Every legal agreement, including those connected to insurance policies, has particular requirements when it comes to compliance. Failure to comply with PIP requirements will complicate the process and lead to claim denials. A skilled Orlando personal injury lawyer who works on PIP claims and other insurance negotiations daily is familiar with claim details and deadlines.
Is the PIP benefit recovery process confusing for you? In order to secure the maximum recovery you need, you may need to file a combination of claims. If this is overwhelming for you, an attorney can do the work of fighting for the damage relief you need while you focus on healing. To get started, connect with the injury attorneys at Israoui Law. Call 407-381-4529 today for the personal attention you deserve.