Tourists And Unique Car Crash Risks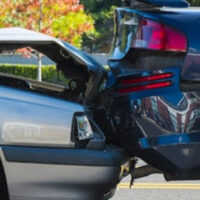 Because Orlando is a popular tourist destination, it attracts millions of visitors every year and is home to many attractions and activities. But while vacationers are navigating Florida roads, they have unique car crash risks, including unfamiliar roadways, different driving laws, and distracted driving.
In the event of a car accident, an experienced Orlando personal injury lawyer can help protect the rights of anyone involved, residents and tourists alike. Bring the details of your car crash to a legal professional as soon as possible so paths to financial recovery can be explored.
Unfamiliar Laws and Distracted Driving
When a driver is unfamiliar with the traffic laws, it can elevate auto accident dangers, and this can be true for tourists who are driving in a place that has different driving laws than the ones they are accustomed to where they live.
Additionally, if a person is unfamiliar with Orlando roads and is excited about all of the different sights and sounds, they may be distracted. Because there are many theme parks in Orlando, including Disney World and Universal Studios, some visitors find themselves craning their necks to take in a view when they should be focused on the task of driving and changes in the flow of traffic.
To reduce accident risks, give other drivers plenty of space to maneuver and pay attention to traffic signs and signals. And while it is well known that you should not be engaging with digital devices, too many drivers do not take the dangers of GPS into account as well. Because while GPS tools provide an important service for Orlando residents and tourists, drivers must remember to keep their eyes on the road rather than on a GPS screen.
Whether You Are Visiting or Live In Orlando, Talk to an Injury Lawyer
In the event of a car accident in Orlando, it is crucial to seek legal representation from an experienced attorney. An attorney can navigate the complex legal system and protect your legal rights. For instance, attorneys are skilled in investigating the accident and determining liability. This may involve collecting witness statements, obtaining police reports, and analyzing other evidence. Based on this investigation, an attorney can help determine who was at fault for the accident and if pursuing legal action is possible. Always speak to an experienced accident lawyer before speaking to any insurance company.
While most injury recovery amounts are accessed through an insurance negotiation process, there are situations when further legal action is required. An Orlando personal injury lawyer can guide you in a range of ways, including filing paperwork, attending court hearings, and negotiating with other parties involved in the accident. All of these talents and a background in Florida law can be especially important for individuals who do not live in Florida and are therefore not familiar with the Orlando legal system.
Were unfamiliar roadways, different driving laws, or visual distractions responsible for your accident injury? An attorney has the skills you need, they can investigate the accident, determine liability, negotiate with insurance companies, and guide you through the legal process. To protect your legal rights, connect with injury attorneys at Israoui Law. For the personal attention you deserve, call 407-381-4529.