Common Personal Injuries in Orlando Florida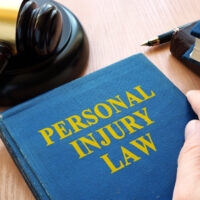 Florida is a hotspot for tourists, vacationers, and locals because of its warm weather year-round and variety of activities. However, with the excitement of fun in the sun comes accidents and injuries year after year. Personal injury lawyers see several types of injuries that result in personal injury claims and lawsuits. Today, Israoui Law, Orlando's personal injury lawyers reveal some of the most common personal injuries in Orlando.
Slip or Trip and falls can happen anywhere at any time, regardless of age. Slip and falls are known to happen in public places and on private property. The government can even be held responsible for slip or trip and falls, depending on the situation. Many times the properties are not maintained in a reasonably safe condition or the public is not warned about a dangerous condition on the property. This often results in a slip or trip and fall personal injury claim or lawsuit.
Florida is a state primarily surrounded by water like the Gulf of Mexico and the Atlantic Ocean. It's no doubt that this is a place where people come to enjoy boating activities, fishing and swimming.
Many injuries occur near the water. And, each year people lose their lives to boating accidents, whether it's failure to wear a life jacket, or drinking while boating.
Injuries that are frequent in Florida, as reported by health care specialists, include injuries related to sports such as sprained ankles, shin splints and torn ACLs. Many of these injuries result in ER visits because of the negligence of another person or entity.
Car, Motorcycle and Truck Accidents
Injuries stemming from car, motorcycle and truck accidents are serious and can often change the course of a life. Accidents are one of the most common ways an Orlando resident can receive an injury.
Some of the injuries received from car, motorcycle and truck accidents include, traumatic brain injury, back injuries, neck injuries or whiplash, loss of limbs, spinal issues, and psychological issues such as post traumatic stress.
Personal Injury Victims Have a Right to Recover
When injuries such as these happen, a victim has the right to file a claim for recovery under certain conditions. To discover the value of your claim and how much you can recover, be sure to consult a knowledgeable Orlando personal injury attorney.
The attorney will help investigate your claim, gather all relevant evidence, and work with you to recover the maximum amount of compensation you deserve. Keep in mind that each situation is unique. One person may recover for lost wages, where another person can recover for pain and suffering.
Contact Us Today for Help
When you're injured because of the negligence of a person or entity, you should not face the issue alone. Contact a knowledgeable Orlando personal injury lawyer who will thoroughly investigate the matter and work to ensure you receive just compensation for your damages and injuries. For a complimentary consultation, contact the Orlando personal injury lawyers at Israoui Law at 407-381-4529.  At Israoui Law, personal attention matters.
Resource:
urgentcarefl.com/common-injuries-florida/
edis.ifas.ufl.edu/fy624
https://www.orlando-injury-lawyer.com/orlando-increases-safety-precautions-to-avoid-pedestrian-accidents/