Coping With High Surgical Expenses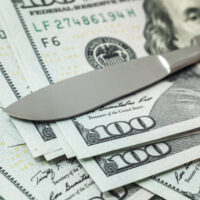 A Florida traffic accident can result in very serious injuries, some of which could require costly surgical procedures. Coping with high medical expenses on top of the healing process can be incredibly stressful for an injured individual and their families, but seeking legal guidance from an experienced Orlando personal injury attorney can fortify your claim, making a significant difference in the level of compensation you receive.
The Magnitude of Expenses and Why You Need Legal Guidance
Surgical expenses following an injury sustained in a Florida traffic accident can be astronomical. Bills begin to collect from the moment a person enters an emergency room and continue to grow as the individual obtains the specialized surgical procedures, post-operative care, and rehabilitation they need. Of course costs vary, factors such as the complexity of the surgery, if multiple procedures are needed, and the length of hospital stays can impact total expenses.
Some of the common surgical procedures needed after a traffic collision include spinal surgeries, orthopedic surgeries, and reconstructive surgeries, which all require a team of surgeons, anesthesiologists, and other medical professionals. These highly trained healthcare professionals come with fees along with costs related to medical equipment, medications, and follow-up care.
It is essential to put your health as the top priority, and you can turn to experts later to help you manage substantial healthcare expenses incurred following a Florida traffic accident. An injury lawyer, for instance, can guide you through the financial recovery process in the following ways.
Investigate accidents and assess liability. An attorney can review the facts surrounding your case, gather evidence to support your need for financial damages, and determine who was at fault so that the responsible party can be held accountable.
Totaling up damages. A skilled injury lawyer will also review all of your medical bills, future treatment costs, lost wages, mental health counseling fees, and other related expenses to accurately calculate the full extent of your damages so a full and fair recovery amount can be accessed.
Negotiate with insurance adjusters. Communicating with insurance companies to obtain compensation can be challenging, especially when medical expenses are high, but an attorney can handle negotiations on your behalf and will push back on any offers that are too low to cover your expenses and losses.
Moving forward with legal action. If a fair settlement cannot be reached through negotiations, an attorney will advise you to file a lawsuit. They will then present evidence, consult with medical experts, and fight for the compensation you deserve in court.
There is no need to face the aftermath of a traffic accident alone, instead reach out to a trusted attorney who will fight for your rights and financial well-being. Always speak to an experienced accident attorney before speaking to any insurance company.
Bring the Details of Your Situation to an Orlando Car Accident Attorney
Did your Orlando accident injury require surgery? Seek the assistance of a knowledgeable injury lawyer. The attorneys at Israoui Law will by review your case, calculate damages accurately, and advocate for the compensation amount you need. For the personal attention you deserve, call 407-381-4529.