Do I Have Comprehensive Or Collision Coverage?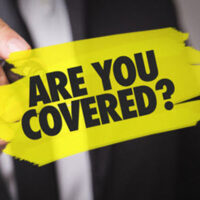 Ideally you will have a full understanding of your insurance coverage before you are involved in a vehicular collision, but many Florida drivers find themselves unsure how to receive the financial recovery they deserve after an auto accident.
To learn more about the differences between insurance options in Florida and explore how you can access financial recovery after a car collision, connect with a skilled Orlando personal injury attorney. Legal professionals can guide you through the recovery process after an accident and provide you with guidance on insurance plans moving forward.
Key Differences Between Comprehensive and Collision Insurance
Understanding what type of coverage you currently have and what the differences are between insurance options is important.
Comprehensive policies. When a person opts to purchase a comprehensive insurance policy, they are paying for protection from damages resulting from incidents other than collisions. Examples of when a comprehensive could bring relief include vehicular damage from theft, vandalism, fire, or natural disasters. This type of coverage is optional in Florida, but many who drive valuable vehicles find it to be essential as the coverage offers valuable protection against non-collision risks.
Collision insurance. Just as the name implies, collision insurance covers damages to a vehicle that was sustained in collisions with other vehicles or objects. This is also an optional choice for Florida drivers, but it could be required if you have an auto loan or are leasing your vehicle. It is common for lenders or lessors to include collision coverage requirements within agreements as it protects the value of the vehicle should an accident occur.
After a Florida car collision, whatever type of insurance you have, you need to promptly notify your insurance company. Reporting the incident means the company can initiate the claims process. However,  always speak to an experience Orlando accident attorney before speaking to any insurance company.
Because insurance companies are going through their own damage assessment process, gathering evidence to support your insurance claim can help you strengthen your claim. For example, photographs of the accident scene, witness contact information, and obtaining any relevant medical records if you sustained injuries can prove your need for financial recovery.
Schedule a Consultation with an Experienced Injury Lawyer
Often engaging the services of an experienced lawyer is a path to accessing full financial recovery after a car collision. There are situations when lowball settlement amounts will be offered, and when that happens your Orlando personal injury attorney will fight to protect your rights and advocate for maximum compensation, such as expenses connected to property damage, doctors appointment bills, ongoing medical expenses, lost wages, and pain and suffering.
Do you have insurance questions following a Florida collision? Connect with professionals who will fight for a recovery amount that matches your needs and provide you with valuable guidance on insurance plans moving forward, such as reviewing your current coverage, assessing your future needs, and advising you on the best insurance options to protect yourself in case of future accidents or injuries. Speak with the lawyers at Israoui Law to learn more. Call 407-381-4529 for the personal attention you deserve.