Negligent Security Basics in Orlando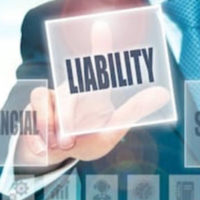 Each time we frequent our favorite store, movie theater, entertainment lounge, bank, or gas station, we subconsciously put our lives in the hands of the property owner. With the number of injury-causing incidents taking place, such as robberies, shootings and rapes, we expect to feel safe on the premises of these establishments. As a result, the property owner should live up to our expectations. Unfortunately, there are instances where the property owner failed to make the property safe for patrons, where the patrons received injuries. This failure is known as negligent security.
What is Negligent Security?
Negligent security is a premises liability action stemming from injuries while on the location of a business or private property.
Many of the incidents that take place at apartment buildings, ATMs, and even hotels are preventable with the use of certain security measures. The following are forms of security measures that businesses should have in place:
Lighting
Barriers or fencing
Security staff or patrol
Video cameras
Sometimes, the attacker will take advantage of the lack of security measures a property has. This is why it's important for the property owner to put relevant and necessary security measures in place to protect those on the property.
Victim Rights in Negligent Security Cases
Victims have a right to pursue a negligent security claim against the property owner. In order to prevail on a negligent security claim, three things must happen:
The property owner must have a duty to provide security measures
The injury must be forseable and the result of inadequate security measures
The victim must have suffered physical, emotional or other damages
In the legal world, we call these the elements of a negligent security claim. A victim will be able to recover lost wages, future earnings, medical expenses and bills, and even lost wages, in addition to other forms of compensation.
An experienced negligent security lawyer will be able to prove that the property owner failed to properly maintain the establishment with evidence and strategies. After all, had the property owner maintained the property as a prudent property owner would, the victim may not have received the injury.
Statute of Limitation for Negligent Security Claims
Under Florida law, the victim has four years from the date of the injury to file a negligent security lawsuit. However, if death was a result of the incident, the family would have two years from the date of death to file a wrongful death case.
If You Were Injured Due to Inadequate Security Measures, Call Israoui Law, The Orlando Negligent Security Lawyers
If you or someone you know received injuries while on a property such as a nightclub, hotel, restaurant, grocery store or ATM machine, contact the Orlando negligent security lawyers at Israoui Law. We understand your concerns and will do our best to ease your burdens. We're available 24/7 and do not charge for the initial consultation. Give us a call at 407-381-4529 to discuss your negligent security case. At Israoui Law, personal attention matters.
https://www.orlando-injury-lawyer.com/injured-at-an-orlando-amusement-park-why-you-should-request-a-copy-of-the-incident-report/