Orlando Lane Change Crashes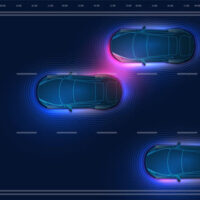 Safely merging into traffic flow and changing lanes cautiously is part of responsible driving. When a Florida driver makes abrupt changes or unexpected shifts without signaling their intention to other drivers, accidents can follow. If you are struggling with medical expenses and property damage fees because of an erratic lane change, talk to an Orlando personal injury lawyer. Maximum monetary settlements could be in reach. An experienced accident attorney will look over your documentation and talk you through next steps.   Always speak to an accident lawyer before speaking to any insurance company.
How Your Orlando Lawyer Can Help
While it is true your personal injury lawyer will negotiate with an insurance company adjuster on your behalf, there are many more things they can do to boost your likelihood of securing a full and fair settlement after a lane collision.
Some of the things a lawyer can do for you:
Collect reports, accounts and images to prove the cause of the accident.
Secure the expert options of medical professionals, financial accountants, and others in a position to support your need for recovery.
Shares honest feedback with clients about the value of a claim and when a settlement offer is fair and when pushing back is appropriate.
Stepping up for court representation should an insurance negotiation not result in an appropriate compensation package.
Hiring an attorney who you trust and feel comfortable communicating with is essential as there will be ongoing discussions about who is responsible for the accident, or if multiple parties could be held accountable, and when a settlement package has reached a number that could cover your economic and non-economic damages.
Accident Expenses Due to Dangerous Lane Changes
There are a variety of bills that could follow a lane change accident. When a person is injured, there are likely medical expenses, therapy fees, and medical test bills. And if a person needs to take time off work, they may be in the stressful situation of receiving expenses while they are not receiving an income. There are also times when distress, suffering, and other emotional strains lead to discomfort, damages that need to be calculated for recovery but typically don't carry an invoice or financial statement.
With many details, deadlines, and timelines in need of attention, connecting with an Orlando personal injury lawyer right away is in your best interest. Florida has statute of limitations that indicate that a lawsuit must be filed within a certain period of time or you lose your rights to claim any monetary compensation for your loss.  There are certain cases that can lead to an extension in state statutes of limitations, but relying on an extension is not advised as it could lead to disappointment if your request is not approved.
Are you trying to figure out how to move forward after a Florida accident that occurred due to a reckless lane change? You need the experience of a seasoned lawyer on your side — reach out to the Orlando personal injury attorneys at Israoui Law. Merging and changing lanes while driving carries risks, but reckless drivers need to be held accountable. Plus, you have rights under Florida liability laws. Call 407-381-4529 and connect with the professionals at Israoui Law for the personal attention you deserve.  Only pay attorney fees and costs if we win.  Consultations are free.