Protect Your Rights After A Florida Accident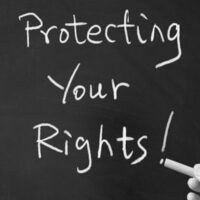 After sustaining a motorcycle or car accident injury, you may be unsure if you should hire a personal  injury attorney or not. It is common to have a lot of questions, and bringing them to a seasoned legal professional is a way to access information on how a lawyer can help you secure the maximum compensation award possible given the details of your situation. Experienced lawyers know when an offer is too low and how to gather evidence to support your claim.
Before discussing a settlement with an insurance company adjuster, reach out and connect with an Orlando personal injury lawyer. Then you will have a qualified attorney advocating for you.  Remember that insurance companies are not on your side and are not looking out for your best interests.
Insurance Adjusters Work for the Insurance Company
If an insurance adjuster has called you after a Florida collision, they may be extremely friendly and inform you of all the ways they are going to help you as your settlement moves forward. Even if that person is genuinely a nice person, they work for the insurance company. Their job depends on them doing what is best for their company.   So while they may offer you some financial recovery, it may be less than you need or are entitled too under Florida law.  An experience auto accident attorney will fight for your rights and seek just compensation for your loss.
While there is a cost to retaining a lawyer, it is common for the attorneys to secure a recovery amount that settles their attorney fees and the remaining funds for you are still far greater than you would obtain if you were to handle insurance negotiations on your own. This is because lawyers are seasoned negotiators who are familiar with all of the specifics of current personal injury law. And they know what to say to insurance adjusters, and when.  At Israoui Law, you only pay for attorney fees and costs if we win your case.
Judging If You Have a Claim or Not
Accidents are stressful events, and you may not know if a personal injury claim will help you or only create more worry. There are situations when your personal injury coverage is enough to settle your accident expenses. But in other circumstances more legal action is required to make you financially whole, and an Orlando personal injury lawyer can look over your documentation and inform you of if damage recovery is possible for you, and if so, how to achieve the maximum settlement available given the details of your case.
Financial recovery has been secured after all of the following Florida events:
Car accidents
Motorcycle crashes
Truck collisions
Boat accidents
Slip, trip, and fall incidents
Pedestrian and bicycle accidents
Do you have questions for a Florida personal injury lawyer? Guidance is helpful, you do not have to go through a confusing negotiation process on your own. To achieve the financial amount you need to move past an accident injury, hire the Orlando personal injury attorneys at Israoui Law. Skilled Florida personal injury lawyers will look over the details of your case, determine the worth of your claim, and fight for the financial relief you and your family need. To protect your financial future, call 407-381-4529. Turn to Israoui Law for the personal attention you deserve.  Consultations are free.