Sovereign Immunity and Your Trip and Fall Case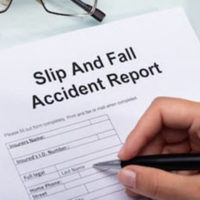 Sovereign immunity has an effect on personal injury claims where the government's neglect is the primary cause of the injury. Premises liability claims, such as trip and falls and other accidents taking place in Orange County, the City of Orlando, or property owned by the State of Florida may involve sovereign immunity. Before you file your trip and fall case, here's what you should know about sovereign immunity.
What is Sovereign Immunity?
Sovereign immunity is a rule that keeps governmental entities from being responsible for your injuries. Basically, sovereign immunity prevents anyone from suing the government.
Florida law on sovereign immunity is located in section 768.28 of the Florida Statutes. By law, sovereign immunity is waived for personal injuries caused by the government's negligence. The law also places limits or caps on the amount you can recover.
How Does Sovereign Immunity Affect My Trip and Fall Case?
The main effects sovereign immunity will have on your trip and fall case include the following:
According to Florida law, one cannot pursue legal action against the government unless a written notice of claim is first presented to the appropriate governmental entities and the Florida Department of Financial Services. This notice of claim must contain specific information as described by Florida law.
In a typical trip and fall case, a claimant has 4 years to bring a lawsuit against the person or company responsible for the injury. However, when a trip and fall injury involves the government's negligence, a claim notice must be filed within 3 years. Upon submitting the claim, the governmental entity and/or state has 6 months to respond. If they do not respond within the allotted time frame, the claimant is free to initiate a lawsuit as no response is the same as a claim denial.
The most a plaintiff can recover for their injury is $200,000 per person and $300,000 per occurrence. If you wish to recover more than these caps, you would seek authorization from the state legislature. Simply, the Florida legislature would need to pass an official act in order to recover an amount in excess of the limits.
An example of how the recovery limits affect the outcome of a lawsuit is an article in the Orlando Sentinel that describes a woman tripping over a curb in Orlando. The woman filed a lawsuit against the City of Orlando and was rendered a judgment well over Florida's sovereign-immunity cap, but the city was only required to pay what the law requires.
Failure to adhere to these sovereign immunity laws could result in dismissal of your personal injury claim. That is why it is important to contact an experienced trip and fall attorney as soon as possible after your incident.
Need to File a Lawsuit Against a Governmental Entity for Your Trip and Fall in Orlando? Call Israoui Law.
If you are looking to sue the government for its wrongdoing, reach out to our Orlando trip and fall attorneys at Israoui Law. We understand your concerns and will do our best to ease your burdens. Call our firm at 407-381-4529 for a complimentary initial consultation. At Israoui Law, personal attention matters.
Resource:
orlandosentinel.com/news/breaking-news/os-orlando-trip-and-fall-verdict-20151026-story.html