Surviving Family Rights in Fatal Hit and Run Accidents in Orlando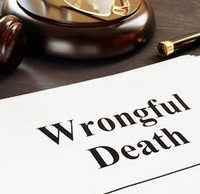 Hit and run accidents resulting in death are a growing problem in Florida. These accidents are so problematic that the number of fatal hit and run accidents are higher in comparison to last year. As of July 2019, 18 fatal hit and run accidents are under investigation, according to a statement made by the Florida Highway Patrol. A Fox 35 article shows that there were a total of 21 hit and run fatalities in 2018.
A primary issue surrounding the fatal hit and run accidents is the fact that many of them go unsolved. This leaves the victim's families searching for answers to many questions and wondering how they can gain financial compensation for the injuries they're experiencing as a result of someone's wrongdoing. Today, we will discuss one step the families can take to get justice on their family member's behalf – file a wrongful death claim.
What is a Hit and Run Accident?
A hit and run is a type of car accident that occurs when a driver hits someone and flees the scene. The victim of a hit and run accident can be another driver, a passenger, pedestrian, bicyclist, motorcyclist, or even an electric scooter rider.
What is a Wrongful Death Claim?
A wrongful death claim is a lawsuit that allows a victim's surviving family to file a civil action against the person legally responsible for the victim's death.
Who Can Pursue a Wrongful Death Claim?
Florida law defines the members of a surviving family who can pursue a wrongful death claim. The surviving family includes the:
Spouse
Child(ren)
Parent(s)
Dependent blood relative(s)
Child(dren) born out of wedlock
Under the Florida Wrongful Death Act the surviving family may need the probate court to appoint a personal representative to file a claim on behalf of the victim's estate. Most times, the personal representative is the surviving spouse.
How Long Does One Have to Bring a Wrongful Death Claim?
Under Florida law, the personal representative must file a wrongful death claim within two years of the hit and run accident. After this time frame, no one can file a claim and all rights are surrendered.
What Kind of Compensation Can One Receive?
Florida's Wrongful Death Statute lists the types of compensation that the surviving family may receive. Of course, no monetary amount can replace or bring back a family member who lost their life in a fatal hit and run accident. The law is put in place to transfer the family's loss of life onto the responsible party. This helps to ease the family's burdens and struggles as they cope with the unexpected death and plan to put their lives back together.
The types of compensation the family may receive include, but are not limited to, the following:
Loss of companionship
Loss of financial support
Medical expenses
Pain and suffering
Funeral or final expenses
Israoui Law is Here to Help
If you or someone you know lost a loved one due to a hit and run accident, contact the Orlando wrongful death lawyers at Israoui Law at 407-381-4529 for a complimentary initial consultation. Our goal is to remove unnecessary burdens for grieving families. At Israoui Law, personal attention matters.
Resource:
fox35orlando.com/home/number-of-fatal-hit-and-run-cases-on-the-rise