What You Should Know if the Government's Negligence Causes Your Injuries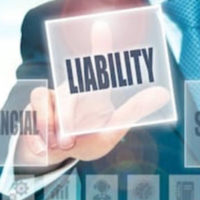 There are three Ps you may experience on Orlando roads and highways — people, parks and potholes. Roads and highways are a part of our daily lives. They connect us to the places and people we love the most. This is why it's important for city government to keep roads and highways in the best condition to keep us safe. However, there are times when the government's negligence causes poor road conditions, resulting in accidents, serious injuries, and even death.
If you're facing injuries due to the negligence of a governmental entity in Orlando, here's what you need to know. This article will discuss:
Orlando's Pothole Problem
How to Report an Orlando Pothole
The City of Orlando's Liability for Potholes
Making a Claim for Damages
Orlando's Pothole Problem
Orlando's weather conditions, such as excessive heat and water, contributes to the formation of potholes, but the city is still responsible for properly maintaining them. Orlando drivers are always at risk when they face the decision of hitting a pothole and damaging their car or avoiding the pothole and possibly causing an accident, resulting in damage to the car(s) and personal injuries to themselves and others. Unfortunately, potholes are not just a problem for Orlando, they're an issue across the nation.
Potholes cause serious, life-threatening injuries for those in car accidents, motorcycle accidents, slip and falls and trip and falls. Keeping Orlando's roads and highways in the best condition is the responsibility of local city or state entities, but there are also instances where a company is responsible.
Report an Orlando Pothole
As citizens, we can help keep Orlando's roads safe by alerting the Florida Department of Transportation (FDOT) of potholes. To report a pothole in Orlando, file a report on the City of Orlando's website at Orlando.gov.
The City's Liability
In some cases, the City of Orlando may be liable for a person's injuries and vehicle damage stemming from potholes. To prevail on a governmental negligence action, the person filing a claim must prove that the governmental entity was aware of the pothole prior to the accident.
Records suggest that Florida only pays less than 10% of the claims it receives. For example, in a Click Orlando News 6 report, a Florida couple hit a broken median which resulted in $700 in damage to their vehicle. They submitted a claim to FDOT, only for FDOT to deny the claim because they didn't have prior notice of the broken median.
Making a Claim for Damages
File your claim for damages to the vehicle and for bodily injury with FDOT at the claims website. Although making a claim is an option, it is always best to consult with an experienced Orlando governmental negligence attorney for help with filing your claim to make sure you get the amount of compensation you deserve. If you are seeking to file a claim against a governmental entity in Orlando, Florida Statute 768.28 specifies these requirements:
The claim must be in writing;
The claim must not exceed $200,000; and
The claim must be filed within 3 years
Any action for wrongful death must be filed within 2 years of the incident.
If You Receive Injuries due to the Negligence of an Orlando Governmental Entity, Israoui Law Can Help.
Contact the Orlando government negligence attorneys at Israoui Law for help with your governmental negligence case as soon as possible. We are dedicated to representing the injured and making sure you are compensated for your loss. For a free case consultation, call 407-381-4529. At Israoui Law, personal attention matters.
Resource:
clickorlando.com/traffic/what-happens-when-you-car-is-damaged-on-a-public-roads