3 Facts Motorcycle Riders in Florida Should Know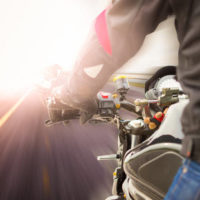 Motorcycle riding is a popular activity in Florida. It's so popular that Florida is number two in the nation for motorcycle registrations. Because of the tropical weather and sea level roads, Florida is the perfect destination for scenic motorcycle rides.
At the same time, Florida has the most motorcycle accidents resulting in severe injuries or death in the United States, according to the National Highway Traffic Safety Administration (NHTSA). This is why it is important for riders to be aware of three facts about motorcycles (bikes, trikes, cycles, or motorbikes) in Florida.
Motorcycles are Not Motor Vehicles 
Motorcycles and cars are very similar — they both need gas, they both have engines, they both transport people on tires, and regardless of the form of transportation, riders and drivers must follow the same traffic laws. In some states, motorcycles and cars or other types of motor vehicles receive equal treatment.
In Florida, motorcycles and motor vehicles are not one in the same because a motorcycle contains two wheels, whereas a motor vehicle contains four. Motor vehicle, as defined in Florida Statute 627.732(3), is any self-propelled vehicle with four or more wheels. Therefore, a motorcycle is not a motor vehicle.
No Personal Injury Protection (PIP) or No-Fault Insurance for Motorcycles 
Florida law requires each Orlando driver to carry PIP or No-Fault Insurance on vehicles, but the coverage does not apply to motorcycles. The insurance coverages are complex and are confusing for riders, who are also drivers of motor vehicles. For this reason, it's important for people to speak to a personal injury attorney, specializing in insurance claims, to get help with applying the law to their unique situation.
Many riders assume that PIP or No-Fault Insurance coverage on their car will kick in to pay for expenses such as medical bills or lost wages after a motorcycle accident.
This is not true.
If an Orlando motorcyclist is injured in a motorcycle accident, he or she will not be able to use PIP insurance to recover financial compensation for damages after the bike accident. Also, the rider cannot use the other parties' PIP coverage to recover damages.
Rather, the injured motorcycle rider can file a personal injury claim or lawsuit to recover damages. And if the motorcycle accident results in death, the bike rider's surviving family can pursue a wrongful death case to recover compensation.
Financial Responsibility Law Applies to Motorcycles 
The law requires motor vehicle drivers and motorcycle riders to carry insurance in case the rider or driver is found to be at fault for an accident involving injuries. 
Florida's Financial Responsibility Law requires certain insurance minimums, including:
$10,000 in bodily injury liability for one person;
$20,000 in bodily injury liability for two or more people;
$10,000 for property damage liability; and
$30,000 for combined single limits.
Injured in a Motorcycle Accident? Call Israoui Law, Orlando Injury Lawyers 
If you were recently injured in a motorcycle accident, give the Orlando personal injury lawyers at Israoui Law a call for a free case evaluation. We are available to assist you 24 hours a day, 7 days a week at 407-381-4529. At Israoui Law, personal attention matters.
Resource:
flsenate.gov/Laws/Statutes/2018/Chapter324
https://www.orlando-injury-lawyer.com/no-texting-and-driving-law-in-florida-seeks-to-prevent-car-accidents-due-to-distracted-driving/