Dog Attack Victims Rights in Orlando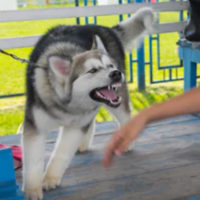 Imagine taking a walk in your Orlando neighborhood when a dog approaches you. The dog is alone and the owner is nowhere in sight. Suddenly, the dog attacks and bites you and you are rushed to the emergency room due to the injuries from the dog bites.  Now, you must take time off from work to heal and medical bills are piling up. What do you do?
Dog attacks are frightening and traumatizing, leaving victims with long-lasting injuries and emotional scars. Unfortunately, many dog attack victims believe they have no rights after experiencing a dog bite. The State of Florida says this is not true.  Florida has laws in place to protect the rights of victims who suffer from dog bites and other dog-related injuries.
Fact: Florida Has 2nd Highest Number of Dog Bite Claims in 2018 
According to the Insurance Information Institute, homeowners insurance companies paid $675 million in liability claims related to dog bites and other dog-related injuries in 2018. And the state with the second-highest number of claims related to dog bites and injuries was Florida, with 1,281 claims.
What Does Florida Say About Dog Bites and Attacks? 
Florida law states the dog owner is liable for damages suffered by the person bitten. This means the owner of the dog is responsible for your injuries.  But this law comes with exceptions, such as:
If you are negligent in any way, this reduces the dog owner's responsibility
If you are invading private property, the dog owner may not be responsible
If the property displays a "bad dog" sign, the owner may not be responsible
Also, if you provoke the dog in any way, the owner may not be held responsible for your injuries. For example, the Orlando Sentinel provides a prime example of provoking a dog in its article which reports a woman being bitten by a dog because she tried to give the dog a kiss.
Dog Attack Victims' Rights 
Because victims of dog attacks and dog bites have rights, here's what you should know so you can exercise your rights:
Seek Medical Attention Immediately After the Attack or Bite
You may feel the injury is not serious. But you should get examined by a medical professional as soon as possible. Dogs carry diseases, such as rabies, and if the dog is not up to date on shots, you can become ill. And injuries are not limited to diseases, there are emotional and psychological damages the attack may cause.
Report the Attack and Bite
Notify the police and let your local animal control know about the attack and bite. Doing so will establish documentation that will come in handy later and also prompt an investigation to begin.
It is important to take pictures or videos of your injuries and, if possible, the dog.
A knowledgeable dog bite lawyer will work with you to file your dog bite claim and lawsuit, if necessary, so you can receive financial compensation for your personal injuries.
Let Us Help You Today
If you or someone you love is the victim of a dog attack or dog bite, contact the Orlando dog bite lawyers at Israoui Law.  We will work by your side to help ease your burdens during this difficult time. We never charge fees for initial consultations. Give us a call or contact us online. At Israoui Law, personal attention matters.
Resources:
orlandosentinel.com/news/breaking-news/os-ne-200-pound-mastiff-bites-woman-20190620-s2fim562y5f3hb3pk3j4t7l3za-story.html
iii.org/article/spotlight-on-dog-bite-liability