What Is An Accident Reconstruction Expert?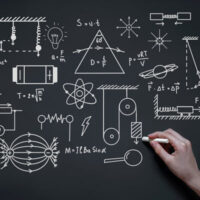 Professionals who analyze evidence and reconstruct the details of a vehicular accident often carry the title of accident reconstruction expert. These jobs are in place to provide information to insurance companies and lawyers about why an accident happened and who is responsible for the event. Accident reconstruction is a scientific field, in which photos and vehicles are analyzed along with data from computer analysis.
Not every Florida accident settlement pursuit requires the expertise of an accident reconstruction expert. To learn about how you can secure a full and fair monetary award following an accident injury, discuss your case with an Orlando personal injury lawyer. If further support could boost the strength for your argument, your attorney will know who to contact as they work with reconstruction experts every day.
Answers to a Range of Questions
Essentially, individuals who work in accident reconstruction are assessing what happened after the impact and then putting together the facts of the case in reverse, finally determining what happened at the point of impact and in the moments before. They can determine if a driver was distracted or signage was blocking a view, for example.
Reviewing evidence in the following ways will give professionals the information they need to reassemble the factors that led to the collision.
Photos of the accident scene taken by law enforcement or individuals at the accident site will be assessed, along with any video footage captured on dash cams, speed cameras and nearby security cameras.
Cars and trucks. Looking at the interior and outside of the vehicles will give accident reconstruction experts access to small details that may not have been recorded within photos and videos.
Witness accounts. While law enforcement reports contain a lot of information, there are often specifics connected to what was seen or heard at the moment of impact that can be supplied by individuals who witnessed the crash, people who were there before the police arrived.
Receipts and tests. Depending on the unique factors of the case, alcohol and drug tests may be reviewed along with receipts connected to when drivers stopped and how long they had been driving before the wreck occurred.
Whether your case will involve a reconstruction professional with access to state-of-the-art computer modeling will depend on the details of your claim.
Speak to an Orlando Injury Attorney
What level of damage recovery are you seeking after a Florida car wreck? Legal professionals will advise you on how to access a full and fair recovery amount. And if that involves bringing in an accident reconstruction expert, your attorney can make those connections for you. To get your claim started on the right foot, talk to the accident attorneys at Israoui Law. Veteran personal injury lawyers know how much claims are worth and will fight against low offers. Always speak to an experienced accident attorney before speaking to any insurance company. To get started, call Israoui Law at 407-381-4529 for the personal attention you deserve.