Bar and Nightclub Injuries as a Result of Negligent Security in Orlando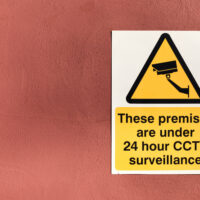 Orlando is a hot spot for entertainment, including fun in the sun, boating, shopping, theme parks, and the nightlife at bars and clubs. Unfortunately, many people become the victim of negligent security at bars and clubs because of fights and brawls, leaving victims with life-changing personal injuries. Today, we will discuss the injuries and the rights that negligent security victims have when it comes to filing a claim or lawsuit for their injuries.
Negligent Security and Bar Fights
Because negligent security falls under premises liability, club and bar owners must provide a safe place for their customers. When they fail to provide safety and security for patrons, they can be held liable for a victim's injuries.
Most times, victims are innocent bystanders when a fight occurs at a bar or nightclub. Bouncers and security personnel usually have a lack of training when it comes to handling brawls and personal disputes between club goers. Because of this, the bar or nightclub is negligent in protecting the victim from harm.
With the help from an experienced Orlando negligent security lawyer, a victim can successfully claim negligent security, as this is no easy task.
How to Prove Injuries are a Result of Negligent Security
When a victim claims negligent security was the cause of his or her injuries received at the bar or nightclub, the following must be proven:
The bar or nightclub owner had knowledge that a fight would break out
The bar or nightclub owner was aware that a possible fight would occur
The bar or nightclub owner knew the environment was favorable for a fight to occur
To prevail on a negligent security claim in Orlando, the victim must also show:
The bar or nightclub owner owed a duty to the victim
The injury was caused due to inadequate security
The victim suffered injuries
Rights of Victims Injured in Orlando Bar and Club Fights
Victims have the right to pursue monetary compensation for their loss. These rights include:
Filing a lawsuit or claim
Recovering medical expenses and bills
Recovering for lost wages
Recovering for pain and suffering
Other losses as deemed necessary
All forms of compensation do not apply in each negligent security claim. Each claim is unique in nature and the types of compensation can be determined once an attorney completes an investigation of the evidence and develops a proper legal strategy.
Call Israoui Law If You Were an Innocent Bystander at a Club or Nightclub and Received Injuries from a Fight.
If you were injured at a nightclub or bar due to a fight or drunken brawl between other parties, contact the Orlando negligent security lawyers at Israoui Law at 407-381-4529 for a free consultation with an attorney today. We will work with you to reveal the best strategies to pursue your negligent security claim and help you obtain the maximum compensation you deserve. There's never any fees or costs if we don't recover damages.
https://www.orlando-injury-lawyer.com/choosing-the-right-doctor-for-your-orlando-personal-injury-case/