How Does Premises Liability Work for Orlando Vacation Rentals?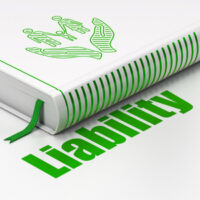 While vacation rentals have been popular for decades, platforms such as Airbnb have attracted even more individuals and families away from hotels and into vacation rental properties. Of course, this has happened in Orlando as well. The warm climate, amusement parks, golf courses and shopping of Orlando attract millions of visitors each year. Vacation rentals are a great option for many of these travelers.
There are benefits to vacation properties. Often they offer more space and the convenience of your own kitchen, but they are not without risks. People are injured while on vacation every day.
If you were injured in an Orlando vacation rental, personal injury compensation may be available. Vacation property owners are responsible for maintaining a safe environment. An Orlando premises liability lawyer can help you to understand your rights and help you move forward with a claim.
How to Determine If a Property Owner Is Liable
When booking vacation properties online, note that each platform handles liability according to their company policies. If you book through Airbnb, know that the hosts can be liable. There are insurance options for Airbnb hosts, they can opt into company insurance or they can use their homeowner's insurance to cover any injuries.
If the homeowner is carrying no insurance or if the insurance funds available are not in line with the compensation you are seeking, an experienced Orlando premises liability attorney can assist you in obtaining the proper compensation for your loss.  This may include having to file a lawsuit directly against the homeowner, host, management company, and/or any other responsible party.
When planning your vacation, research if your vacation rental host has insurance in case of an accident. Through research, you can likely also see if there have been any complaints regarding injury or risks.
Vacation Property Hosts Must Maintain Reasonable Safety Standards
Property owners, whether they own a local business or a vacation rental, are responsible for keeping their properties reasonably safe for visitors. This could include repairing appliances that are faulty and maintaining safe walkways free of uneven, broken bricks or pavement.
Here are a few of the things that could fall under reasonably safe standards for vacation rentals:
Property owners should provide safe conditions, overall.
Any repairs to the property should be made as soon as possible.
If there are potential risks, such as parts of the property awaiting repair, guests should be notified.
Contact an Orlando Personal Injury Attorney Today
If you or someone you care about was injured on vacation, you know how stressful it can be. For example, it is common for vacationers to have high medical bills as they are not near their personal physicians and do not know where to turn. Unfortunately, this can result in even higher medical bills than normal as vacationers turn to emergency rooms where expenses can be high. Seek compensation as soon as you can, it is important to talk to a personal injury attorney as soon as possible.
Contact the Orlando premises liability attorneys at Israoui Law, 407-381-4529, for a complimentary consultation. The team at Israoui Law can negotiate with the insurance companies involved in a vacation rental claim or lawsuit. At Israoui Law, personal attention matters.
https://www.orlando-injury-lawyer.com/common-questions-for-victims-of-slip-and-falls-in-orlando/