How to Increase Your Compensation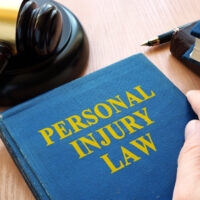 Every day, there are car accidents. It is not uncommon for accident victims to be healing from a physical injury while still juggling the bills and mental stress associated with a car crash. After all, some accidents result in extremely high medical bills, lost wages, and severe injuries. If you have been in a Florida auto accident, discuss your situation with an Orlando car accident lawyer.
When an individual is coping with physical pain and financial stress, it is likely they will not feel like they have any control over the situation. But, while accidents can't be predicted, a person does have control over the decisions they make after an accident occurs.
Prompt Claims and Treatments
Each state has laws regarding how long after an accident a lawsuit can be filed. Under Florida's statute of limitations, an individual has four years after an incident to file a lawsuit or they will forever lose their rights to claim any monetary damages from the accident. Time can really be an asset for securing the best compensation you can. With time, you and your legal team will be able to collect the evidence needed, including any documents, from police reports to witness testimony, pictures, medical records and bills, as well as pay stubs to document any lost wages.
It is also important to have any and all physical injuries looked over and assessed by a doctor or other licensed medical professional. Reports from emergency care doctors and other physicians connect injuries to the accident event. Any delay between the accident and treatment could create the possibility of the injury happening in connection to another event or is often used by insurance companies and attorneys to minimize your injuries and can cause a negative effect on your case and possible monetary compensation.
Also, under Florida's No-Fault System, otherwise known as personal injury protection or PIP, you have 14 days from the date of the accident to see a medical provider for your injuries sustained in the auto accident.  If you do not see a medical provider, such as a hospital emergency room, urgent care center, primary care physician, orthopedic doctor, or chiropractor, within this time frame, you will lose your rights to claim up to $10,000.00 in PIP benefits from your insurance company towards the payment of your medical bills and lost wages.  This can also have a negative impact on your overall case.
What Type of Compensation Can I Get?
The amount of compensation possible depends on the situation. When you discuss your accident with an experienced auto accident attorney, they can properly assess your case and let you know what the best path is moving forward.
Here are some things you may be compensated for:
Charges connected to medication
Pain, suffering, and emotional or mental strain
Lost Income
Expenses from doctors, hospitals, urgent care centers, physicial therapy or rehabilitation, chiropractic services and other medical specialists
Loss of companionship or consortium
Loss of capacity for the enjoyment of life
Loss of ability to peform normal activities of daily living
In some cases, a lawyer can secure future damage compensation. This can include future medical bills for the injuries you sustained in the accident and future loss of income.
Discuss Settlement Agreements with a Lawyer
Insurance companies often make settlement offers to accident victims very soon after the accident has occurred.  They try to take advantage of the fact that you may not know your legal rights, or may not yet know the full extent of your injuries, wage loss, or medical expenses related to the accident.  Do not accept an offer without talking to an experienced Orlando car accident lawyer. A knowledgeable attorney can tell you if a settlement offer is fair. In most instances, insurance companies offer an amount far lower than the amount that could be secured by an experienced auto accident attorney.  Remember, insurance adjusters are working for the insurance company, not for you. They are not looking out for your best interests.
Similarly, do not give the insurance company any path to poking holes in your claim. This means it is smart to hire an experienced car accident lawyer before speaking to the insurance company.  Avoiding discussing the accident, your injuries, or any aspect of your case on social media is also extremely important. Remember that insurance companies are looking for any reason to deny your claim or pay you as little as possible for your claim.
Do you have any questions on how best to move forward with an accident claim? Contact the Orlando personal injury lawyers at Israoui Law at 407-381-4529. Our experienced accident attorneys know how to secure strong compensation for your loss. At Israoui Law, personal attention matters.
https://www.orlando-injury-lawyer.com/top-3-questions-every-orlando-driver-should-ask-after-a-car-accident/