Medicare Coverage and Car Accident Injuries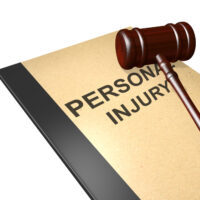 If you are an individual who is 65 years old or older, you likely are receiving Medicare benefits. Medicare is a federal health insurance program available to people 65 or older and individuals with disabilities. While it is common to know how the coverage works for wellness visits, many do not know about Medicare coverage and the impact on personal injury cases.
When a Medicare recipient is injured in a car accident, they have the right to file a personal injury claim. However, there is a shift in how settlements are treated. Medicare has a right of recovery or reimbursement and needs to be paid back for funds they provided related to the accident. If a Medicare receipient receives medical treatment for injuries they suffered in a car accident and Medicare pays for all or some of the medical expenses related to the accident, then the Medicare receipient would need to reimburse Medicare for any medical benefits they paid from any financial settlement or award obtained in their personal injury case.
Were you in a Florida car accident? If you are a Medicare receipient and you are filing a personal injury claim, you need an experienced attorney working for you. An Orlando car accident lawyer can look over your case and discuss possible settlement scenarios.
Notify Medicare When There Is an Injury
Medicare needs to be informed. In fact, federal law requires it. There is a process that needs to be followed. Keeping good records is helpful, along with having an attorney to help you with documentation.
Medicare steps following an accident injury:
Report the accident to the Medicare Benefits and Recovery Contractor (BCRC)
BCRC then issues a Rights and Responsibilites Letter
BCRC identifies the interim recovery amount and issues a Conditional Payment Letter (CPL)
Review the CPL for expenses and bills related to the accident and dispute any unrelated expenses or bills.
Notify Medicare once your personal injury case is settled.
Pay Medicare the final lien amount, appeal or request a waiver through your attorney.
If you do not contact Medicare when an accident happens they may contact you, as insurance companies have reporting requirements as well. Contacting them first is the best course of action and helps speed up the process. Similarly, keep them informed and let them know once your personal injury case is settled.
When there is a financial settlement, Medicare will want to be paid. An experienced Orlando car accident lawyer will account for any reimbursment owed to Medicare and can help you obtain an appropriate settlement amount for your case.
Looking Over the List of Expenses
Once you receive a statement from BCRC, you will need to decide if the amount is correct. All of this information needs to be looked at carefully.  There could be expenses on the statement that are not directly related to the car accident injury.  Also, there may be future medical needs that need to be addressed.
After you have confirmed how much Medicare has paid for medical bills related to your case, it is time to determine how much you will have to pay them back.  Federal law has a formula used to calculate the amount that must be paid back to Medicare from your settlement or verdict.  If an attorney represents you in your accident injury claim, it accounts for how much money you have to pay your attorney in fees and costs to obtain the settlement and makes a pro-rata reduction based on that amount.
The next step is to decide if you are going to appeal the final amount claimed by Medicare or simply pay. A lawyer can help should you choose to appeal or request a waiver from Medicare. There is very little room for negotiation with Medicare. Paying or appealing are typically the options.  This is why it is extremely important that an experienced car accident attorney obtains the right compensation for your case.
Are you a Medicare recipient who was injured in an Orlando car accident? You deserve to be compensated if another driver was negligent. To schedule a complimentary consultation, contact the Orlando car accident lawyers at Israoui Law at 407-381-4529. Our experienced lawyers are familiar with all of the details associated with car accidents and how to secure compensation. At Israoui Law, personal attention matters.
https://www.orlando-injury-lawyer.com/what-to-do-when-you-are-in-a-multi-car-accident-in-orlando/