Orlando Rental Cars And Accident Injuries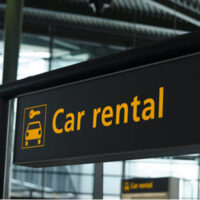 There are many people driving rental cars in and around Orlando. Tourists flock to Orlando to enjoy theme parks, ecotourism experiences, and enjoy all of the fabulous dining and shopping options. Plus, there are Orlando residents who choose to rent a car while their primary vehicle is being fixed or because they want a different sized vehicle for one personal task or another.
When you rent a vehicle, it is common for the rental agent to ask you if you want to purchase insurance coverage. Most people decline this coverage, meaning your own insurance will cover damages. But if you do opt to pay for the coverage, the rental car company will likely only pay damages up to a certain figure. If you are injured by a rental car driver, you probably have no idea if they are relying on their own coverage or that of the rental car company. Rental car personal injury claims can be complex, connect with an Orlando car accident lawyer for clarity before speaking to any rental car company claims representative or insurance company. Understanding your rights and Florida law can be the difference between winning or losing your case.
Holding Rental Companies Responsible
There are federal protections in place for rental car companies under the Graves Amendment. Essentially, it shields the companies from a lot of liability. But the state of Florida has its own rules, including dangerous instrumentality guidelines that can hold companies responsible when a driver's reckless behavior or negligence resulted in harm. In most situations, the Graves Amendment will prevail, but each situation is unique and needs to be assessed individually.
Any company that has a fleet of vehicles, including commercial trucking companies and rental car companies, are required to follow maintenance schedules. There are inspections that need to be taking place regularly and if safety issues are recognized they need to be repaired before a person takes the car out on the road. If a maintenance issue or car part malfunction resulted in a Florida collision, the organization could be held legally liable.
Whether you will receive compensation from your own personal injury protection or from another person or party will depend on the details of your accident and the value of your claim.
Connect with a Legal Professional
You may have more options than you realize, talking to an Orlando car accident lawyer could introduce you to a path to financial relief you hadn't considered prior to meeting with an attorney. When it comes to claims involving multiple insurance companies, including companies representing rental car businesses, lean on a professional. A legal expert will simplify the process for you so you can put your time and energy into healing from the accident.
Were you hit by another vehicle while in a Florida rental car? The skilled Orlando personal injury attorneys at Israoui Law can assess your case and determine which insurance company to talk to and how to secure compensation. Because they have experience in rental car claims, they will know the value of your claim and will negotiate with insurance adjusters until a full and fair settlement amount is reached. Our attorneys will fight for you each step of the way. When you are ready to secure the financial recovery you need, call 407-381-4529.