Disc Injuries Can Result in Ongoing Pain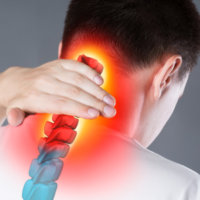 There are times when Florida car crashes result in disc injuries, such as bulging or herniated discs. Discs are in between the vertebrae of your spine and cushion the spine in the event of a shock or trauma. The force of a car accident can result in severe neck and back damage. Treatment plans and recovery timelines depend on the severity of harm and how the injury occurred. High medical expenses can follow, particularly if surgeries, hospital visits, therapy, and medical appointments, as well as time off work are required.
Back and neck injuries need time to heal. If you have a disc injury, focus on your own health and have a lawyer handle your claim.  Always consult with an experienced auto accident attorney before speaking to any insurance company.  An Orlando car accident lawyer has the experience to know how much your case could be worth. They know this from extensive work on past claims and lawsuits.  They will handle any insurance claims and seek just compensation for your injuries.
Disc Harm Can Result in a Variety of Symptoms
Seeing a healthcare professional as soon as possible after a car accident is an important part of getting yourself on an appropriate treatment plan. To assess whether the crash was responsible for your injuries and pain, your doctor could use a combination of medical assessments and testing. An MRI, also known as magnetic resonance imaging, can be an important tool to diagnosis your injuries from a auto collision.
Some of the symptoms you could be experiencing include the following:
Ongoing pain or discomfort. Disc damage can result in continuous pain. Where the pain is could be connected to where the damage is within an individual's spine. Pain in your buttocks, feet, or legs could be connected to lower back harm. Arm and shoulder pain could mean disc damage in your neck. Movement can be painful as well, including pain when coughing or sneezing or during normal activities of daily living.
If you are experiencing tingling or numbness, there could be disc damage and nerve damage within your spine.
Feeling physically weak. If you are having trouble holding objects or stumble when walking, there may be damage to your spine including disc damage.
Damage Recovery for Slipped Discs
One of the reasons why it is beneficial to connect with an Orlando car accident lawyer is they are able to give you a full scope of your options when you are healing from injuries connected to a Florida car accident. Slipped discs could result in financial recovery packages for medical fees and lost wages, for example.
Never sign or fill out any forms or accept any checks from any insurance company without first consulting with an experienced car accident attorney.  Remember that insurance companies are not looking out for your best interests.
Were you in an Orlando car accident and now find yourself suffering from possible disc injuries? If you have medical bills, lost wages, and/or other expenses following an accident, contact the Orlando personal injury attorneys at Israoui Law. You deserve just compensation for your loss. Call 407-381-4529 today. Turn to Israoui Law for the personal attention you deserve.
https://www.orlando-injury-lawyer.com/orlando-water-tubing-injuries/