Questions You Need Answered Before Agreeing To A Settlement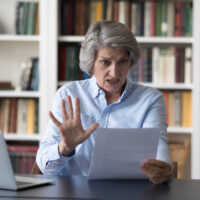 It is possible you will be so busy with the business of healing from a Florida injury you will be surprised when an insurance company employee reaches out with a settlement offer. The adjuster may tell you the amount is the maximum you will receive and you should agree to the terms right away. After all, it may be in the company's best interests to close the claim and no longer spend time or recourse on it. Just because a swift resolution is right for them does not mean it is right for you.  Insurance companies are not usually looking out for your best interests.
Before speaking to any insurance company representative or agreeing to any settlement offer, talk to an experience auto accident attorney and have your questions answered. If you are recovering from a motor vehicle injury and have a list of expenses you need to pay, discuss the details of your situation with an Orlando car accident lawyer. Some of the questions you should consider asking include the following.
Do You Think the Amount Offered Is High or Low?
Of course, one of the first things you need to determine is if an offer is too low or is enough to settle your expenses and allow you to move past an injurious event. One of the ways a lawyer can help you assess if a settlement offer is fair is going over all your expenses. For instance, if an insurance company is offering a financial figure to cover expenses already accrued but does not compensate for future costs, that could be an issue. Upcoming costs, from future medical fees and lost income as a result of ongoing medical treatments, could be part of a claim.
Is My Claim Strong Enough to Pursue a Higher Amount?
A lawyer can also be helpful in looking over your claim and determining how strong it currently is and if there are steps to fortify your request. In some situations gathering more evidence will lead to a higher settlement amount. So, if you do not have photos of the accident scene, a lawyer may be able to acquire footage from a local business security camera that provides the view you need to argue for a higher amount. Proper opinions from the medical professionals could also assist with your case.
Am I Eligible for Pain and Suffering Compensation?
Financial recovery for emotional distress or pain and suffering is calculated through the multiplication method or through a daily rate. Depending on what you are being offered, it may not be the correct path to pursuing you for emotional concerns.
Talking through your accident injuries and what expenses you have accumulated as a result before accepting a settlement is important. An Orlando car accident lawyer can give you guidance and protect your financial future.
Are you looking over a settlement offer given to you by an insurance company following a Florida collision? Does the figure not cover all of your expenses? You need an experienced accident attorney to advocate for you. Contact the Orlando personal injury attorneys at Israoui Law at 407-381-4529 for a complimentary consultation. Skilled lawyers know when an offer is full and fair. They also know when you have a right to a higher amount and will fight for just compensation for your accident claim.