Other Drivers May Refuse To Admit Fault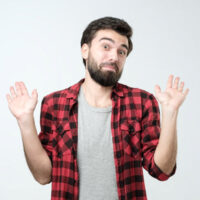 Unfortunately, there are reckless and aggressive drivers who cause accidents.  When they do, they may deny fault even when it is clear to you they are to blame. Accidents are stressful on their own, but when a person slams your vehicle only to then get out of their car and scream that it was your fault, it can be infuriating. It is important not to engage with their irrational behavior.
Florida is a no fault state, so your personal injury protection (PIP) coverage will  pay for up to 80% of your medical expenses and up to 60% of your lost wages up to $10,000.00.  However, you may need to seek damages from the other individual's insurance to be made whole. If you are seeking just compensation and have large expenses, connect with an Orlando car accident lawyer. Negotiations can be complex and a lawsuit may be needed.  When your calendar is full of car repair appointments and doctor visits it can be difficult to focus on gathering evidence.  Personal injury lawyers know the ins and outs of Florida law and know the evidence needed to win your case.  Florida law put the burden of proof on the injured party to prove all aspects for the case.  Having a legal expert fight for a full and just compensation may be necessary since insurance companies are not on your side. 
No Fault PIP and Traffic Collisions 
There are protections in place through your own no fault PIP coverage, but it may not be enough to cover all of your expenses. For example, if a negligent driver hits you and you sustain a whiplash injury, you may need to miss work in order to attend physical therapy appointments. As a result, you could have thousands of dollars in expenses. A large percentage of your medical bills will likely be compensated through your PIP coverage. But you still could be put out financially by lost work compensation being a lower percentage. In these situations, it may be appropriate to seek bodily injury coverage from the at-fault driver's liability policy or the at-fault party directly.
Unfortunately, it is common for people to deny fault or to believe an accident was not caused by their actions but by the behavior of another. After all, driver error is often the reason for a traffic collision, but when you ask someone if they are a good driver, they will probably say yes. Wrecks are emotional, people may be upset and find it impossible to believe their mistake in judgment caused the crash. 
Orlando Lawyers and Determining Negligence 
While law enforcement will fill out a police report that records the details of an auto collision, they are not the ones who determine fault. Instead, fault may need to be determined by a jury.  An experience auto accident attorney will look over a range of information, including reports from law enforcement, witness statements, images, and medical records, to develop a narrative of how the crash happened and who was negligent.  They will fight against any insurance company denials or delays to seek just compensation for your loss.
Did a reckless driver hit your car and is now claiming they are not the one to blame? There is a path to compensation after a Florida car accident, even when a negligent party is refusing to admit they were the at-fault driver. To determine a strong strategy, connect with the compassionate and experienced team at Israoui Law. You need a skilled attorney fighting for your rights. Always speak to an car accident lawyer before speaking to any insurance company, including your own.  Contact our Orlando personal injury attorneys for a complimentary consultation. Call 407-381-4529.