Uninsured Drivers, Car Accidents, And Financial Recovery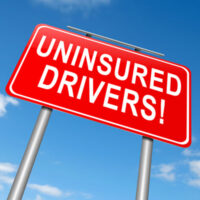 As a responsible car owner and driver, you make sure you have the appropriate level of auto insurance and always make your payments on time. This is important as Florida law requires all drivers carry a certain level of coverage. Unfortunately, there are drivers that travel on Florida roadways uninsured , or with basic coverage, and some of them behave recklessly, causing car accidents.
Medical bills and car repair expenses often follow car collisions, but financial recovery is possible even if the other driver was uninsured. Connect with a skilled Orlando car accident lawyer to understand your options for compensation or legal action.
PIP Relief and Suitable Financial Awards
Florida is a no-fault state, so all insured drivers carry a level of personal injury protection coverage, typically up to $10,000. While accessing these funds from your own insurance policy can be an efficient way to be compensated for your car accident expenses, it is possible the amount will not be high enough. If that is the case, legal action may be required.
Before deciding to sue an at-fault driver, your lawyer can look into the possibility of the motorist accessing a suitable financial recovery amount. If a person is uninsured because they do not have any resources, a lawsuit may not be an effective means of accessing funds. That said, there are situations when financial recovery from an uninsured driver is possible.
For example, your lawyer can run an asset check or do some investigating to discover funds. Then, one of the following solutions may be a path to compensation.
Garnishment of uninsured driver's wages.
Establishing a payment plan for compensation.
Liens in place until accident debts are paid sufficiently.
Award of assets in the at-fault driver's financial accounts.
Each situation has its own details to assess. Accessing funds beyond those of your own PIP coverage can be complicated. But if another was driving irresponsibly and breaking Florida law by not having insurance coverage, you should not be required to shoulder all of your car accident expenses. Particularly when the figures could hobble the financial future of yourself and your family.
If you purchased uninsured motorist coverage under your own insurance policy, you may be entitled to submit a claim and obtain just compensation for your injuries from your own insurance company.  An experienced auto accident attorney can help explain your options.  Always speak to an accident lawyer before speaking to any insurance company.
PIP Rules Do Not Absolve Uninsured Drivers of Responsibility
While some uninsured drivers believe they will not be on the hook for accident expenses following a collision because of PIP laws, this is a false assumption. Driving without insurance in the state of Florida is illegal and when accident expenses are incurred they can total amounts far higher than the figure stated within a person's PIP coverage. When a driver is negligent, they can be held liable. If you believe you have a right to financial recovery, connect with an  Orlando car accident lawyer.
Is an injury you sustained due to the recklessness of an uninsured driver leading to a pile of expenses? A seasoned Florida lawyer has the experience you need and can discuss damage recovery options with you. Even when a driver is uninsured, there could be a way to access settlement funds, talk to the qualified personal injury attorneys at Israoui Law to learn more. Schedule a complimentary consultation today, call 407-381-4529.