Top 3 Reasons To Contact A Car Accident Lawyer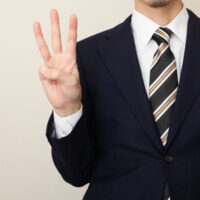 After a Florida car collision, you may have a lot of questions about next steps. While your Orlando friends and family may have advice, particularly if they have secured financial recovery following their own accidents, every situation is unique and should be assessed individually. For example, if your friend was in a fender bender while shopping on a Saturday, their experience will likely not be the same as yours if you were involved in a multi-car rush hour crash. 
Everyone needs help when there is a crisis, and a car accident can be an emotional and financial crisis for a person and their families. A qualified Orlando car accident lawyer can gather documentation to strengthen your claim, negotiate a full damage recovery package, and save you time and energy so you can focus on your personal life. 
Gathering Solid Evidence
In order to secure a large settlement, documentation is essential. The medical records and police reports need to be clear that a car accident injury was directly related to the crash. Additionally, medical records have to clearly outline the initial treatment and all future care that will be required if you are hoping to receive damage recovery for current and future medical fees. Because seasoned personal injury lawyers gather evidence on a daily basis, they know when additional documentation is needed and how to access the necessary files. 
Negotiations and Court Appearances 
The majority of Florida car accident claims are settled through negotiations and do not require a court appearance. A qualified attorney can go through a series of offers and counteroffers until an appropriate level of damage recovery is offered by an insurance company.
Occasionally, it is impossible to land on an appropriate amount without going to court. In these situations, it is helpful if you have already been working with an attorney through the claims process. Then, your lawyer will be familiar with the intricacies of your case and can move forward with a lawsuit without delay. 
Securing an Appropriate Settlement Takes Time and Energy 
Accident injuries take time to heal, there are many matters to attend to while you are recovering. You may need to take time off of work. Or you may be struggling to manage family schedules without a vehicle if your car has been damaged beyond repair in the collision. With personal responsibilities to tend to, many do not have the time or energy to learn the ins and outs of personal injury law. Connect with a Orlando car accident lawyer and you won't have to learn how to achieve a maximum settlement, your lawyer will do the work for you.
Do you have questions you would like to discuss with an Orlando attorney? A seasoned Florida lawyer can determine the amount required for a full and fair settlement. To take the next step, talk to the qualified personal injury attorneys at Israoui Law before speaking to any insurance company. Remember that insurance companies have their own team of lawyers, you need a legal professional working for you. Learn more today, book a complimentary consultation. Call 407-381-4529.