When To Report A Minor Car Crash In Orlando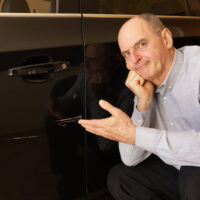 There is a lot of traffic in the Orlando area. With adults commuting to work, tourists heading to vacation attractions, and families traveling to restaurants and social events, there is tons of activity on Florida streets and highways. Unfortunately, high traffic can lead to frustrated drivers and the possibility of traffic accidents.
While it is true that some major accidents lead to million dollar settlements, many car collisions are minor. Thankfully this is true, as the injuries and damage are typically far less severe in these situations.  To understand how much your claim is worth and determine who is responsible for paying your accident expenses, connect with an Orlando car accident lawyer.
Car Crash Injuries and Reporting an Accident
Sometimes when a collision is minor, the individuals involved are unsure if they should report the event. To be clear, if anyone was injured in the auto collision, law enforcement must be contacted. You also are required to call the police if there was over $500 in property damage. Following these guidelines is a requirement of Florida law. For this reason, it is best to call the police if you are not sure if someone is injured or are unsure of the damage amount. Having a record of the event will help to support your claim later.
When it comes to physical injuries, adrenaline could be masking full symptoms. A pain that initially seems small could exacerbate over time. This can be true for whiplash injuries, for example. When the soft tissue is damaged and pain follows, you could receive a whiplash diagnosis. Whiplash settlements can be tens of thousands of dollars.  If you are experiencing any pain or discomfort following any accident, you should consult with a doctor as soon as possible.  Florida's No-Fault law, otherwise known as personal injury protection or PIP, requires you to see a doctor for your injuries from a motor vehicle accident, within 14 days from the date of the accident.  If you do not do so in this time, you may lose your rights to claim up to $10,000 in medical and/or lost wages from your own insurnace company.  Also, gaps in medical treatment are used by insurance companies to minimize your injuries and can have a negative impact on any potential monetary recovery or compensation in your case.
Minor Wrecks and Insurance Adjusters
Delays are common when you are negotiating a settlement with an insurance adjuster following a minor accident. The slow movement of the claim could even be a strategy. After all, a person might agree to a low settlement offer if they simply want to resolve the issue and move on with their lives. But it is important to your financial future that you stand up for the compensation you deserve. A lawyer can fight for a full and fair settlement.
There are legal professionals available to support you. Contact an Orlando car accident lawyer with your questions and concerns.  Always speak to an experienced auto accident attorney before speaking to any insurance company.
Were you in a minor Orlando car wreck but still have bills you feel should be covered? Schedule a meeting with the personal injury attorneys at Israoui Law to discuss how much your claim is worth and how to move toward compensation. Our skilled Florida lawyers have extensive experience with personal injury claims, whether the accident was minor or severe. Schedule your confidential, no-fee consultation today. Call 407-381-4529.