Wind, Lightning, And Other Weather Crash Dangers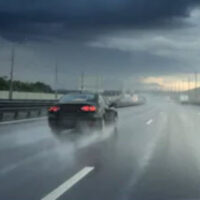 Weather can be extremely dangerous, particularly for individuals who are out driving when storms strike. When the weather is bad, sometimes the best thing to do is to stay off the roads. If you can cancel a trip or call and let your workplace or appointment know you are going to wait for the skies to clear, this is often advised. But, of course, there are times when drivers are unable to wait for rain to pass or they are already traveling when bad weather strikes.
If you were hit by another car during bad weather, you could be able to secure compensation for physical injuries, property damage, lost wages, and/or other damages. Even when it is rainy or windy, the other driver has a responsibility to operate their vehicle safely. Discuss your situation with an Orlando car accident lawyer.  There could be a path to damage recovery, understanding your rights is essential.
There are a Variety of Accident Risks During Storms
When motorcycles, cars, and trucks are on city streets, rural roads, and highways, there are a range of dangers when bad weather arrives. One or more of the following could lead to a Florida crash.
Pooled water. What you might think is a small puddle can be deceptive, standing water can be hiding a larger collision risk.
Powerful wind gusts can push a motorcycle or vehicle out of their lane and into a ditch or into another driver's car.
Reduced traction. Wet conditions lead to situations in which a person is unable to brake as quickly as they usually do, control of the car can be lost.
Temporary blindness. Flashes of lighting can make it hard to see road risks.
Low visibility. Large amounts of rain and daytime skies that suddenly darken can make it hard for people to see as well as they need to when driving a vehicle.
When Weather is Bad, Speed Reduction is Important
One of the most important things you can do if you are driving in bad weather is to slow down, keeping in mind that speed limits are set for optimal conditions. Taking it slow and giving other vehicles around you plenty of space to maneuver are important steps to staying safe in wet, windy weather. Also, when skies darken, make sure your headlights are illuminated. Many cars now have responsive headlights, but if you have an older vehicle you will have to turn them on yourself.
If you or someone you care about was injured when driving in a Florida storm, talk to an experienced Orlando car accident lawyer about your damage recovery options.  You should always speak to the attorney before speaking to any insurance company representative.
Were you injured in a crash during a Florida storm or other weather event? You may have a right to financial compensation if the accident was caused by another's negligence. Contact a member of the legal team at Israoui Law. Our attorneys know how to secure the maximum settlement amount possible. Accidents happen every day. When they happen to you, it is essential you have a lawyer fighting for your rights. Reach out today, call 407-381-4529.