14-Day Medical Care Rule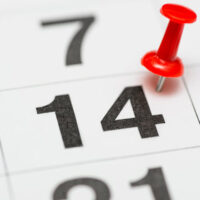 Motorists in the state of Florida are required to have personal injury protection insurance, also known as PIP, under Florida's No-Fault Law. If you were hurt in a Florida collision, your PIP coverage will allow you to access financial damages from your own policy that will cover up to $10,000.00 in medical and/or lost wage benefits. This is true even if you were the driver who caused the accident. But it is important to know that there are specific rules in place for securing PIP funds.
For example, you need to see a doctor or other approved healthcare provider within 14 days of the date of the accident. Not having your injuries addressed by a medical professional could lead to your claim being denied. To discuss the details of your unique situation, connect with an Orlando car accident lawyer.
Doctors, Dentists, and Emergency Medical Technicians
Who you see following an accident will depend on the type of injuries sustained and the severity of the event. Major accidents could lead to you being treated by an emergency medical technician (EMT) or an emergency room (ER) physician. But you will need to see at least one approved healthcare professional in order to be eligible for PIP benefits. Examples of providers whose assessments would support your right to compensation:
A physician, such as your primary care doctor
An emergency health professional, such as an EMT or ER doctor
Professional of dental medicine
A chiropractor
Be sure you are receiving the advice and guidance of a professional who will support your claim. If you feel your back is strained and see a massage therapist, for instance, their diagnosis and treatment will not be eligible for PIP coverage. While it is possible your primary care doctor will recommend massages, depending on your issue, the healthcare assessment itself must come from a licensed doctor under Florida law.
Naturally it is not assumed your care will be completed in 14 days. After all, accident injuries can lead to long recoveries. The 14-day rule is in place for initial services. Assuming you meet the timelines required and have proper documentation of the accident injury, your PIP coverage should grant you at least $2,500  and up to $10,000 depending on the extent and emergency of your injuries.  Keep in mind that these PIP benefits are separate from any claim against the at-fault party and/or their insurance company.
Lawyers Can Help with Difficult Claims
If you are having issues with your personal injury claim following a Florida traffic accident, or missed the 14-day deadline for PIP recovery, share the details of your accident with a knowledgeable Orlando car accident lawyer. There may be an option you had never considered, An attorney can share with you the different paths to damage recovery given your particular accident injuries.
Do you have questions about the 14-day rule or how to best access compensation following a Florida accident? Connect with the personal injury attorneys at Israoui Law to learn more about your rights and how much your claim is worth. Our seasoned Florida lawyers have extensive experience with personal injury claims,. Schedule your confidential, no-fee consultation today. Call 407-381-4529.