Can I Sue After A Florida Crash?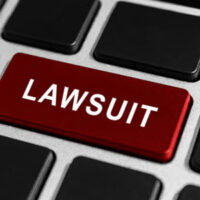 After a Florida car, truck or motorcycle accident, especially one that results in severe injuries and a lot of property damage, you may be wondering if you can sue. Crashes are emotional events and they can lead to an avalanche of expenses, from hospital fees to ongoing therapy. There can also be a loss of work that leads to financial distress, as well as mental anguish that may interfere with your activities of daily living or things you enjoy.
An Orlando car accident lawyer has the experience you need. They can assess your situation and let you know what can be done to help you move forward. Insurance settlements are often the solution, sometimes suing an individual or a party is also possible or the correct option for your situation.
Florida and Personal Injury Protection
Florida currently is a no-fault insurance state. This could change over time, and it's important to work with an attorney who understands changing personal injury laws. Your own personal injury protection (PIP) coverage could be part of your path to compensation. PIP coverage is a way to manage your expenses regardless of fault. However, PIP only covers 80% of your medical expenses and/or 60% of your wage loss up to $10,000.00 minus any applicable deductible up to $1,000.00.
When the damage and harm is severe, other legal paths such as an insurance claim for bodily injury (BI) liability with the at-fault party's insurance company and/or uninsured or underinsured motorist claim with your own insurance company  are possible.  Sometimes, lawsuits are possible and necessary.  Every situation is unique, and when an experienced accident lawyer looks over your case, they can determine the best way to secure just compensation for your loss.
Lawsuit Damages are Calculated in a Couple of Ways
One of the many ways a personal injury lawyer can help is to look over your expenses and collect the data or evidence necessary to prove financial recovery is just. It is possible expert assessments will be used to support the need for future medical treatments and wage loss.
When non-economic losses are summed up, it could be done through a daily rate calculation or a multiplication determination. When the multiplier method is used, a financial award multiplies the economic loss by a certain amount, such as 1.5, to land on a total settlement amount. If a daily rate is used, a set amount will be awarded for each day of the recovery time. If you are questioning how your damages will be calculated, connect with an Orlando car accident lawyer.
Are you ready to discuss what is possible for you following a car, truck or motorcycle accident, whether that is an insurance claim, a personal injury lawsuit, or both? If you have bills, wage loss or other expenses following an accident, contact the Orlando personal injury attorneys at Israoui Law. You deserve a fair compensation.  Always speak to an experienced and top accident attorney before speaking to any insurance company. Call 407-381-4529 today. Turn to Israoui Law for the personal attention you deserve.