Do I Have Any Options After A Florida Hit And Run?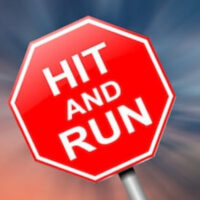 If you were in an accident and the other driver left the scene, the collision could be categorized as a hit and run. After all, according to Florida law, drivers involved in an accident are required to exchange information following an accident, including their name, address, and license plate number.
There are times when drivers leave the scene because they want to avoid responsibility. The majority of hit and runs happen in the nighttime hours, but they can happen anytime. If you were hurt in a Florida hit and run accident and are unsure how to secure the just compensation you deserve because another person was at fault, talk to an Orlando car accident lawyer.
Ways a Lawyer Can Secure Compensation
Sometimes, it is possible to find the driver who is at fault through an investigation. Camera footage from security or traffic cameras and vehicle debris left at the site could provide clues. But even if the at fault driver is nowhere to be found, there are other ways to secure compensation through your own insurance coverage.
Personal injury protection (PIP) coverage is a requirement for all Florida car owners, it is the law. Your PIP coverage can help  pay up to $10,000.00 in medical bills and/or wage loss received in connection with hit and run injuries.  Uninsured motorist coverage can also be a path to damage recovery, but this coverage can vary from customer to customer. Check your policy to see if it applies to your situation. Additionally, you may have collision insurance that will pay for vehicle damage no matter who is at fault. If the at fault hit and run driver is never found, you may have to spend money on the deductible to have your car repaired.
Proving Another Behaved Recklessly
Of course, insurance companies would rather not pay out large amounts. This is true if your lawyer is negotiating with your own insurance company or that of the negligent driver, assuming they could be found. An attorney has experience collecting evidence and building a strong claim. They know what proof is needed to secure the financial amount you need to pay bills and recover.
The majority of personal injury claims are settled outside of court. The chances you will have to appear in court in order to secure a compensation amount are slim. Let an Orlando car accident lawyer negotiate with insurance claims adjusters while you focus on healing. They will push back on low ball offers with confidence, because they have the training to know the true value of your claim.
Did a driver hit you and leave the scene of the accident? If you have medical bills, loss of income, or other expenses, contact the Orlando personal injury attorneys at Israoui Law. You deserve a fair settlement, and it may be possible for you to secure funds even if the at fault driver is initially hard to find. Call 407-381-4529 today. Turn to Israoui Law for the personal attention you deserve.