What Do I Do If My Car Was Hit In An Orlando Parking Lot?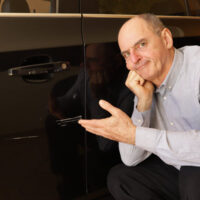 Walking out of a store or your office to find your car damaged in a parking lot is a frustrating experience, but too often drivers hit a parked car and leave without notifying anyone. Auto repairs can be expensive, and if your car was hit with a good amount of force, the repair could be costly.
There could be a way to find out who damaged your vehicle and hold them liable. Or, when it is impossible to locate the driver, an experienced Orlando car accident lawyer could negotiate a higher settlement than you were expecting with your own insurance company. There are options available, talk to a legal professional to learn more.
Drivers Are Required to Provide Information Following a Crash
According to Florida law, a driver is required to provide information when a crash causes damage to the property of another individual, this includes damage to a parked car. If your car was struck and harmed, the driver should have provided their name, address, and vehicle identification number (VIN). This means the event can be investigated properly. Of course, there are times when this rule is ignored.
If your car was left damaged and nobody is around, there are things you can do to protect yourself and your investment in your vehicle. This could include one or all of the following:
Take photos of your car, damage to other vehicles, and the location.
If others are in the area, ask them if they saw the accident.
Get a repair estimate from a reputable, professional auto repair shop.
When you begin working with a seasoned Florida accident lawyer, they can pursue other paths to documentation as well. For example, an attorney could make written requests for surveillance camera footage to area businesses. It may be possible the event was recorded. Timing is important when it comes to security camera footage as not all imagery is saved. Talk to an attorney as soon as possible in order to collect as much information as possible about the event.
Automobile Collision Coverage
If you have collision coverage, under your insurance policy it is likely possible to file a claim with your own insurance company if the liable driver can't be located or is unable to pay for vehicular repairs. Even when you work with your own insurance, it is possible an adjuster will try to get you to accept a low offer. It is important you receive the full amount you need to complete your auto body repair.  It is also important to keep in mind that the value of your vehicle could be lower due to the accident and a depreciation of value claim may be possible.  Personal injury lawyers regularly negotiate with insurance companies and an experienced auto accident attorney will know how to pursue a larger settlement amount.
Was your car wrecked in an Orlando parking lot? Contact the Orlando personal injury attorneys at Israoui Law. A seasoned Florida personal injury lawyer can help. You deserve a fair settlement, do not quietly accept a reduced claim when you believe you are entitled to a higher settlement amount. Call 407-381-4529 today. Turn to Israoui Law for the personal attention you deserve.
Source:
leg.state.fl.us/Statutes/index.cfm?App_mode=Display_Statute&URL=0300-0399/0316/Sections/0316.062.html