Future Damages And Your Car Or Motorcycle Accident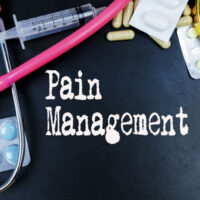 After a Florida car or motorcycle accident, you may hear a legal professional discuss making you whole through a personal injury lawsuit. Making a person whole means restoring them to where they were before the injurious event. In short, if there were a high level of expenses due to a recovery process, the person should not have to pay those fees. They should leave the legal dispute in the same financial position they were in prior to the accident.
Damages can include current and future damages. For example, if you were treated at a hospital and discharged, there could already be an established expense. But if you will need doctor appointments and therapies for months and years following the hospitalization, those future bills need to be part of your compensation. An experienced Orlando car accident lawyer can help determine what amount would be full and fair, including both established and future needs.
What is Included in Future Medical Care?
There are a variety of things that can be included in future medical care damage recovery. These are expenses that are directly related to your accident injury but have not yet been incurred.
Follow-up visits to your doctor
Upcoming surgeries
Assistance equipment that is needed
Physical therapy or rehabilitation appointment
Pain management and medications
You are legally entitled to compensation for upcoming costs as it is not always possible to wait for medical care to be completed before moving forward with a personal injury claim or case. For some, healing from an accident injury can take months, years, or be lifelong. For severe injuries, future medical care costs can be a large part of your financial settlement.
If you are no longer able to work because of car or motorcycle accident injuries, future wage loss can also be included in a personal injury lawsuit. There are distinct ways to calculate future income loss, you are not permitted to simply guess. Expert calculations include taking past income into account along with the possibility of income boosts from promotions and bonuses if the individual was not forced to quit working. This is often referred to as future earning capacity.
For a person to access compensation for emotional distress, the pain and suffering needs to be clearly linked to the injury. With the correct evidence, it can be part of a claim or case.
How Can a Lawyer Help?
An Orlando car accident lawyer has the experience to know if future damages could be part of your personal injury claim or lawsuit. A skilled accident attorney knows how to move your case forward and deal with the insurance companies.  Always speak to an auto accident lawyer before speaking to any insurance company.
Do you have a question about how your future medical expenses will be handled following an Orlando car accident? If you have medical bills, lost wages, or other expenses following an accident, contact the Orlando personal injury attorneys at Israoui Law. You deserve just compensation and an attorney willing to fight for you. Call 407-381-4529 today. Turn to Israoui Law for the personal attention you deserve.