Orlando Car Accidents and Damaged Vehicles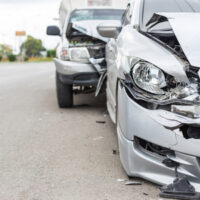 After an Orlando car accident, drivers of damaged vehicles connect with insurance companies to find out how the car damage will be dealt with. It is common for insurance companies to pay out for car repairs. But, what if the car was damaged before the collision? An insurance adjuster could deny a claim because of pre-existing damage. A lawyer can help.  You should always talk to an attorney before speaking to any insurance company representative.
A Florida car accident that includes pre-existing damages can create complexities. Connect with an experienced accident attorney right away.
Different Types of Vehicle Damage Claims
Being honest is a good first step when moving forward with a personal injury claim or lawsuit. If your vehicle was damaged before the event, be clear about what that damage was. A repair expert will likely notice that some of the dents in a vehicle were pre-existing when they look over the vehicle. It is better to be forthcoming than to be caught in a lie.
If the new damage and the existing dents are on the same spot of a car, an insurance company could say no repair is needed. In those instances, it is up to the individual's legal team to prove the damage was worsened by the collision.
Ways property or vehicle damage claims could be approached:
Total loss of a vehicle.
Cars have a diminished value.
Car repair settlement.
For a vehicle to be a total loss, the cost of fixing the vehicle needs to be higher than the amount the vehicle is worth.
Medical Fees Could Also Be Part of a Claim
An Orlando car accident lawyer can also help you if your Florida car accident resulted in personal injury along with property damage. When an individual is injured, there can be expensive medical treatments. Combine these expenses with a family needing to miss work, therefore reducing their family income in order to recover, and the financial impact of a wreck can be devastating. When another is at fault, there are paths to compensation.
Seeking medical attention after a Florida accident is always recommended as injuries are not always immediately apparent, either because an individual is in shock or the injury is internal. A legal professional knows how to strengthen a personal injury claim with research and negotiation. Do not assume a claim is not possible because your vehicle was already damaged when the accident happened. There may be options available that can lead to large settlements.
Did you experience a car accident while driving a vehicle that already had dents and scratches? If you are unsure how to bring up pre-existing damages with an insurance company, connect with a legal professional. Contact the Orlando personal injury attorneys at Israoui Law at 407-381-4529. Turn to Israoui Law for the personal attention you deserve.
https://www.orlando-injury-lawyer.com/insurance-companies-may-try-to-avoid-payments/