Orlando Intersection Accidents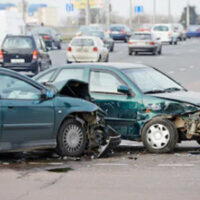 Intersections can be dangerous. According to one report approximately 40% of vehicular collisions happen within an intersection or are related to an intersection. These points, where two or more streets cross, need to be approached with care. But it is common for individuals to become so familiar with their daily drives that they do not pay attention at intersections or even behave recklessly, such as speeding to try and get through a yellow light before it turns red.
Intersection crashes can lead to a lot of car damage and physical injuries. After all, it is possible multiple vehicles are involved. There could even be more than one party at-fault. Negotiations with insurance companies can be complex because contributory fault is part of Florida law. Because of this, the percentage of fault you carry could impact your settlement amount. Work with an experienced Orlando car accident lawyer to understand your options after a Florida intersection accident.
Certain Areas are Prone to Intersection Accidents
Every area of the country has intersections that have a high incidence of accidents. In Orlando, one of the dangerous areas is the intersection of state highways 50 and 436. But in all areas, often aggressive driving or distracted driving is to blame.
Situations that have ended with an intersection accident:
One or more cars are following too closely to other vehicles
Illegal turns or U-turns are performed
Drivers do not follow signs or blow through stop lights and signs
Merging is not done safely or changes happen unexpectedly
Drivers are distracted by food, mobile devices, or passengers
If you are involved in an Orlando intersection accident, have a doctor or other professional healthcare provider assess your health. Some injuries, such as whiplash injuries, are slow to appear and may take time to heal.  A doctor assessment is an important piece of documentation or evidence should an insurance claim or lawsuit move forward. Plus, treatment plans that are put in place immediately can lead to faster healing for car accident victims.
Lawyers Can Work to Determine Fault
Skilled legal professionals know how to investigate a situation and land on who was the at-fault driver or if multiple individuals carry a portion of the blame. Once you talk to an Orlando car accident lawyer they can begin to look over case and gather the necessary evidence.  AfterWitness statements, police reports, videos, and photos may be needed and should be gathered as soon as possible following an accident.
A Florida lawyer who has experience with similar claims and cases knows what to do when a person is injured in an intersection accident. If more documentation is needed, they could inquire at businesses surrounding the accident site about surveillance footage, for instance. To protect your rights, connect with a skilled and top Orlando accident attorney.
Are you healing from injuries incurred in an accident at an Orlando intersection? If you have bills, wage loss or other expenses following an accident, contact the Orlando personal injury attorneys at Israoui Law. You deserve a fair settlement.  Always talk to an experienced accident lawyer before speaking to any insurance company. Call 407-381-4529 today. Turn to Israoui Law for the personal attention you deserve.