Technology Safety Features And Accident Reduction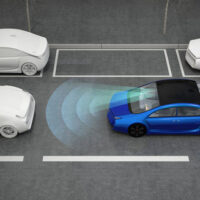 Studies show advanced safety systems are helping to reduce accident numbers. While self-driving cars used to seem like a far off dream, modern vehicles are using technology to help avoid human errors on highways and roads. Older vehicles may not have these technology safety features, but new cars and cars produced in recent years do.
If you were injured in a car crash because of human error, there could be a path to compensation. Cars that do not have assist technology have no way to correct a poor decision, the result can be a wreck involving high expenses. Connect with a top Orlando car accident lawyer to avoid dealing with the insurance companies and settling for a Florida compensation package that is far too low.
Cross-Traffic Alerts, Lane Departure Warnings, and Adaptive Features
Designed to help a driver operate a vehicle safety, both on the roads and when parking a vehicle, the following features are now available for passenger cars:
Adaptive cruise control system
Forward and rear collision warning
Automatic emergency braking
Blind spot detection
Cross-traffic alert
Lane departure warning
Backup cameras
Pedestrian detection alert system
Adaptive headlights
Road sign recognition
Advanced safety systems are wonderful technological tools to reduce accident numbers, but it is important to remember that technology can't reduce all risks. Drivers need to remain alert and aware when operating vehicles.
It is essential you understand the safety features of your vehicle so you are not surprised when they are activated. For instance, if a lane departure warning is activated because your vehicle is straying from your driving lane, it is possible the automatic braking system will also come into play and slow the vehicle down. This can avoid an accident if you were dozing off bending the wheel.
New vehicles have safety features in place and drivers of older vehicles may need to adjust to headlights that shift in changing light conditions and a camera that helps to improve visibility around your vehicle. Features are user friendly, but if you have questions ask them when you are purchasing your car or research the features later on your own. Then, you will be able to enjoy the full advantage of these potentially life-saving features.
Personal Injury Claims and Older Vehicles
Older vehicles do not have all the safety features of newer models, but some drivers do add safety features to their older vehicles. If you were involved in a Florida wreck, connect with an Orlando car accident lawyer. Compensation could be possible, whether your car is old without features or new with warning systems and alert warnings.
Were you injured in an Orlando car crash because an individual was driving an old vehicle free of modern safety features? If you have bills, lost wages, or other expenses following an accident, contact the Orlando personal injury attorneys at Israoui Law. You deserve a fair settlement. Always speak to skilled top accident lawyer before speaking to any insurance company. Call 407-381-4529 today. Turn to Israoui Law for the personal attention you deserve.