Pain from Florida Whiplash Associated Disorders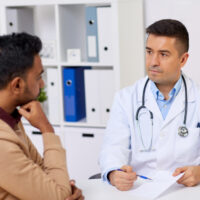 When people are watching television sitcoms or movies, they may see characters who pretend to be injured. Maybe they walk to the courthouse with a bounce in their step, but then put a neck brace on before entering the courtroom to appeal for financial compensation due to whiplash injuries. Of course, reality is much different than life in the movies. In reality, whiplash associated disorders can truly impact a person's quality of life.
A skilled Orlando car accident lawyer has the experience needed to prove accident injuries are connected to the event. Then, the likelihood of securing a fair and just compensation increases. Damage recovery is possible, for medical expenses, lost wages, pain and suffering, and/or other expenses related to the incident.
Events that Can Result in Whiplash
In circumstances when a person injures their neck, shoulders, and back, some common medical diagnosis include hyperextension, herniated discs, harm to soft tissue, and sprains. The symptoms of these are sometimes categorized as whiplash-associated disorders, particularly when a person is suffering from pain, discomfort, headaches, stiffness, and decreased range of motion.
While rear end collisions are a common cause of whiplash injuries, car accidents are not the only events that can cause this type of harm. Whiplash is also possible in a variety of other events, including the following.
Athletic injuries
Slip or Trip and Falls
Bike and skateboard accidents
Thrill ride injuries
Physical altercations and abuse
Boating accidents
Any time the body is moved in an unnatural fashion in a back and forth motion, whiplash is possible.
Proving Your Claim
There are times when a person receives pushback about a whiplash claim. An insurance adjuster could say it is not clear the injury is a result of the accident or that the injuries are not severe. Documentation is the path to refuting any attempts to reduce or deny your claim. When you work with an experienced Orlando car accident lawyer, you will have a legal professional gathering the necessary evidence to prove your case.
For example, if you are going to have to miss work for a period of time due to your injuries, a lawyer can connect with an expert who will analyze your earnings and determine a financial figure to represent future lost income. This can be helpful evidence when future earning loss is part of a personal injury claim.
Are you suffering from pain and have medical bills, wage loss, or other expenses related to a whiplash injury? Contact the experienced Orlando personal injury attorneys at Israoui Law. You deserve a fair and just compensation for your loss.  Call 407-381-4529 today. Turn to Israoui Law for the personal attention you deserve.
https://www.orlando-injury-lawyer.com/side-impact-collisions-in-orlando/