Recoverable Damages and Orlando Claims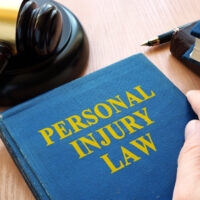 Lost income, damage to property, and medical expenses are all recoverable damages when a person was injured due to negligence. Compensation recovery could be a possibility if you were hurt in an Orlando car crash. While money does not make everything the same as it was prior to the accident, a financial award can help a family manage bills and have access to top level medical care.
Discussing your situation with an Orlando car accident lawyer could be a path to recovering damages from an at fault entity or person or insurance company. An experienced lawyer will look over your documentation and assess the strength of your claim. If you are in a situation where there are recoverable monetary damages, the attorney can even assess the size of a fair settlement amount, a figure that would include compensation for both non-economic and economic damages.
Non-Economic Damages Could Include Trauma and Disability
There are ways to calculate non-economic damages, including pain and suffering. One method is referred to as the multiplier method. When this method is used, the economic damages are calculated first. Then, the total economic damage amount is multiplied by a number depending on the situation.
When assessing situations, attorneys often look back at similar accidents to determine a fair way to calculate non-economic damages. After all, pain and suffering, disability, trauma, and disfigurement deserve compensation, but do not have a clear cost and are not the same in all cases. Through professional assessments, compensation awards are decided.
Out-of-Pocket Costs Are Part of Economic Damages
Expenses that can be calculated through bills, receipts, and invoices are called economic damages. This includes out-of-pocket prescription costs and medical fees. Property damages can also be part of the calculation. So, if your vehicle was crushed in a crash, you can get an estimate from an auto body shop and that estimate will be tallied with your injury expenses as economic damages.
Just because economic damages are measurable does not always mean the calculations are straightforward. After all, some need future medical care and the bills for that care do not exist yet. In those instances, experts can assess the situation and come up with clear numbers, calculating the cost of care into the future.
Skilled lawyers are able to assess your situation and determine what amount would be fair. When answers are not clear, legal professionals are able to come up with settlement amounts that are in line with past settlements in similar claims. These are not guesses but clear guidelines for recoverable damages.
Were you hurt in a car accident and are now seeking damage recovery? If you have medical bills, lost wages, and hospital expenses along with emotional distress and pain and suffering, contact the Orlando personal injury attorneys at Israoui Law. You deserve a fair settlement, do not quietly accept a reduced claim when you believe you are entitled to a higher settlement amount. Call 407-381-4529 today. Turn to Israoui Law for the personal attention you deserve.
https://www.orlando-injury-lawyer.com/side-impact-collisions-in-orlando/