Can Video Help After an Orlando Car Accident?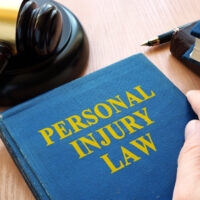 If you sustained injuries in an Orlando car accident, you likely need compensation for medical care, lost wages, and/or pain and suffering. Part of a strong claim is securing evidence. One of these forms of evidence is video footage. Proving another was at fault could be possible with the help of a video recording. Talk to an Orlando car accident lawyer to understand the best evidence for your claim.
Many Types of Cameras
Even if you are not sure if there was a video around when you were in an accident, it is possible there is video footage of the event. The accident could have been recorded without you knowing it. Car accidents have been recorded on security cameras, smartphones, and dash cams, for example.
A small video device that is typically mounted to a dashboard or windshield, dash cams have become more common in recent years. If you do not have one, there is a possibility another involved in the accident does. Cam video can exhibit fault or even illustrate someone's distracted driving habits. When a dash cam is in place, law enforcement may be able to download the information in the aftermath of a collision.
If you are in a situation where your account of the accident is being disputed, a video recording can be especially helpful. An insurance company will have a difficult time shifting blame when there is frame by frame document that supports your version of the event. After all, seeing is believing. Plus, there may be footage  from dash cams, traffic cameras, or security cameras that illustrate what happened before and after impact. When injuries are a result of a hit and run, footage can be examined to see if it is possible to determine the make and model of the vehicle that left the accident scene.
Taking videos yourself of the accident scene and vehicles involved in the accident, can also be important.  Experts can recreate accidents from available pictures and videos.  Insurance companies are looking for any reason not to pay or pay as little as possible.  One of the tactics they use is disputing fault or trying to place all or some of the fault for the accident on you.  Videos and pictures, along with the assistance of an experienced auto accident attorney can go a long way to securing just compensation for your loss.
Video Footage and Other Forms of Evidence
When video footage is available, a seasoned attorney can use it to prove your case. If more evidence is needed, a car accident lawyer can obtain it for you. This could include copies of police reports and witness accounts, for example.
It is important to not delay when filing a claim. Some camera footage is recorded over after 30 days or less. Which makes sense for an area that is under constant video recording, 24 hours a day, seven days a week. Securing the footage and having the copy you need is important. You do not want to lose any strong evidence. Talk to an attorney as soon as possible.
Are you wondering if video footage could strengthen your Florida personal injury claim? If you have medical bills, lost, and hospital expenses along with emotional distress and pain and suffering, contact the Orlando personal injury attorneys at Israoui Law. You deserve a fair settlement, do not quietly accept a reduced claim when you believe you are entitled to a higher settlement amount. Call 407-381-4529 today. Turn to Israoui Law for the personal attention you deserve.
https://www.orlando-injury-lawyer.com/injuries-are-possible-in-low-impact-accidents/