Injuries Are Possible in Low-Impact Accidents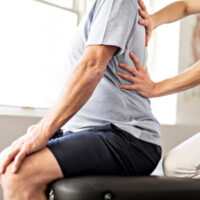 Too often, people think that a fender bender, or other low-impact accidents, do not cause physical injuries. In reality, serious injuries are possible, including harm to the head, neck, and back. When Orlando car accidents happen, the body can move in an unnatural way. Because of this, some find themselves suffering from pains days or weeks after the event.
If you are injured and are wondering if the accident was a low-impact event, discuss your situation with an Orlando car accident lawyer. Designating an event as low impact can depend on a variety of factors. An insurance company may delineate a financial line. For instance, they may say any vehicular crash with $5,000 or less in car damage is a low-impact accident. According to other guidelines, the speed of the accident is important. A collision that occurs at under 15 mph could be designated as a low-impact crash, for example.
Circumstances that Prompt Low-Impact Crashes
Just as high-impact accidents happen for a lot of different reasons, the same is true of low-impact crashes. A handful of reasons for these types of accidents include the following:
Stop-and-go traffic prompts a driver to collide with the car in front of them
Leaving a garage or a parking spot, a driver does not check their blind spots and hits another vehicle
A vehicle drives into a pole or parked car due to wet or windy weather conditions.
Drivers do not abide by traffic signs
Even in these situations, accidents can cause injuries. After all, cars and trucks are thousands of pounds. With so much weight, force can cause spinal injury and whiplash, even at low speeds.
If an accident does not result in vehicular damage, it is possible the insurance adjuster will cast doubt on the need for a personal injury settlement. Keeping records of your injury, including doctor reports and treatment guidelines, can be helpful. Documentation can be proof of the need for financial compensation.
Talk to an Orlando Attorney
When a person is coping with disc damage, neck strains, and lumbar injuries, the recovery can be slow and painful. Even if a low-impact event did not result in taking an ambulance to a hospital, there is the possibility of medical expenses, lost wages, and pain and suffering. An Orlando car accident lawyer knows how to navigate complicated insurance claims.
You need an experience accident lawyer advocating for you. Bruising, swelling, and sprains can make daily life painful. It is possible you are not able to work because of an injury, resulting in income loss. After a collision, minor or major, you deserve fair compensation.
Do you live in Florida and find yourself recovering from an injury sustained in a low-impact accident? Contact the Orlando personal injury attorneys at Israoui Law at 407-381-4529. Turn to Israoui Law for the personal attention you deserve.
https://www.orlando-injury-lawyer.com/tire-failures-in-orlando-lead-to-car-accidents/