Orlando Car Crashes and Post-Concussion Syndrome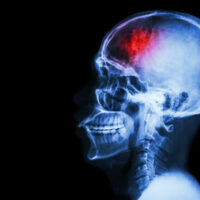 After a head injury, from an Orlando car crash, sports injury, or other event resulting in a blow to the head, there is the possibility of a post-concussion syndrome diagnosis. Sometimes individuals sustain an injury when there isn't impact to the head at all, damage can be done with excessive, forceful movement as well.
When concussion symptoms extend past normal recovery times, a person can suffer from physical pain and emotional difficulty for months. Post-concussion syndrome can interfere with daily life tasks and lead to an individual missing out on work shifts and life joys.
If you are coping with cognitive issues due to a head injury, you need a lawyer on your side. An Orlando car accident lawyer has the experience you need to secure damage recovery for mounting doctor bills.
Doctors Will Assess Your Concussion Symptoms
When you see a doctor after a Florida car accident, they will assess your health through a medical examination. If there are signs of a concussion it is possible tests, such as CT scans or MRI scans, will be ordered. There is also the possibility of medications being prescribed or a recommendation to see a specialist for cognitive therapy.
Individuals may experience any or all of the following concussion symptoms after a Florida car accident:
Anxiety
Depression
Dizziness
Double or blurred vision
Headaches
Sleep issues and drowsiness
Nausea or vomiting
Slurred speech
Ringing in the ears
Confusion and memory loss
Concentration issues
Light and sound sensitivity
Personality and cognitive changes
For many concussion sufferers, the symptoms dissipate with rest and relaxation for a few days. But it is estimated that 5-25% of people facing a concussion diagnosis will not heal this rapidly. There can be lasting symptoms. Individuals who are older or sustained a prior head injury are particularly prone to post-concussion syndrome, but anyone can find themselves coping with symptoms for months or years following a traumatic event.
An Orlando car accident lawyer has the experience to secure compensation for lost wages, and medical bills. There are even times when damage recovery for pain and suffering is available. After all, if a person is unable to return to their daily life because they are coping with post-concussion syndrome, there needs to be compensation for their emotional distress.
Discuss Your Concussion Recovery with an Orlando Personal Injury Attorney Today
Car crashes, violent events, slip and fall accidents, and sport injuries can all result in concussions. And when concussions happen, healing timelines vary. When recovery timelines extend over months or years, families can find themselves juggling a pile of medical bills while trying to manage familial stress. You do not have to struggle alone, there is legal help available.
Are you coping with post-concussion syndrome after a head injury sustained in an Orlando car accident? If you have medical bills, test fees, and hospital expenses along with emotional distress, contact the Orlando car accident lawyers at Israoui Law. Call 407-381-4529 today. Turn to Israoui Law for the personal attention you deserve.
https://www.orlando-injury-lawyer.com/head-on-car-accidents-in-orlando/