PTSD Is Common After Serious Car Accidents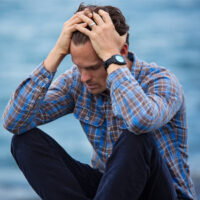 People can experience intense emotions when they are involved in traffic accidents. For some, the feelings dissipate over time, but for others the feelings become more and more intense and they find themselves coping with Post-Traumatic Stress Disorder (PTSD), anxiety, depression, or other mental health concerns.
Some reports say approximately a third of individuals involved in serious car crashes find themselves coping with anxiety or PTSD following the event. After a Florida car crash, it is essential you see a doctor to have any physical injuries assessed and treated. If you, or another person involved in the crash, is suffering from a mental health issue, connect with a professional who can help you or your loved one recover. There may be therapy expenses, but it could be possible to include those fees in a settlement. An Orlando car accident lawyer can discuss compensation possibilities with you.
Post-Traumatic Stress Symptoms
When an event has a person facing injuries and possible death, there can be emotional repercussions for years. Some of the symptoms of PTSD include the following.
Not feeling connected to people and events you love
Ongoing feelings of unease and distress
Trouble sleeping and nightmares
Flashbacks to the accident scene
Irritability and depression
Anxiety about riding in cars or driving vehicles
Ways to Treat Anxiety and PTSD
Talking over your feelings and the details of the event can pave a path to healing. Some find it helpful to talk with a mental health counselor, psychologist or psychiatrist.   Seeking the help of a mental health professional as soon as possible after an accident can help treat your trauma and put you on the path to mental health recovery.  Under Florida law, you have 14 days from the date of the accident to see a doctor concerning any injuries you may have suffered after an accident.  If you fail to see a doctor within that time frame you may lose you rights to claim up to $10,000.00 in medical and/or lost wage compnensation under Florida's No-Fault Law, also knows as Personal Injury Protection.
Part of what is terrifying about collisions is how unexpected they are. Creating a regular routine can help people to feel a sense of control. There are other strategies for managing PTSD symptoms. Ask a mental health professional to share their insights and develop a list of strategies that work for you.
It is known that car accidents can trigger depression and anxiety, so if you are feeling emotional distress, connect with a healthcare professional and ask for support as soon as possible. If you do not feel better as time passes or find troubling thoughts are disrupting your day-to-day life, it is time to reach out and seek help. When it comes time to negotiate with insurance companies or take a claim to court, talk to an Orlando car accident lawyer.
Are you suffering from PTSD after a Florida car collision? If you have medical bills and therapy fees along with emotional distress, connect with a legal professional for help with insurance company negotiations and lawsuits. Contact the Orlando personal injury attorneys at Israoui Law at 407-381-4529. Turn to Israoui Law for the personal attention you deserve.
https://www.orlando-injury-lawyer.com/car-accidents-can-result-in-broken-bones/