Head-On Car Accidents In Orlando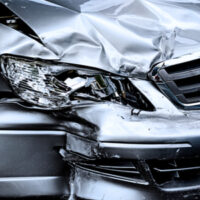 In Florida, there are thousands of car accident victims every year. Accidents can result in severe injuries and fatalities. When cars make impact head on, accidents can be incredibly scary events. The data is staggering. In 2018, there were over 236,000 injuries due to car accidents in the state of Florida.
There are many reasons for head-on collisions, including drivers who are distracted, speeding, and under the influence of drugs or alcohol. After an auto accident contact an attorney to understand your rights. There are many expenses involved, from medical bills and lost income, to vehicle damage. In situations where someone else was at fault, you should seek damage recovery. Talk to an Orlando car accident lawyer today.
A Variety of Injuries Are Possible When There Is a Head-On Crash
When there is a major car accident, recovery time for injuries can be long and the treatment plans can be painful. There are even times when income is lost and families find themselves living with the impact of car crash injuries for the rest of their lives.
Kinds of injuries from severe crashes include the following:
Neck and back injuries. There is a gamut of injuries that can happen to the neck and back during the force of a car accident. Traffic accidents result in neck and back injuries such as whiplash, muscle strain, disc injury, and ligament sprains, as well as radiating symptoms, such as numbness, weakness or tingling in the arms, legs, hands, feet, toes and fingers.
Leg injuries. Lower legs are typically contained within a small area of an automobile. When a front impact crash happens, the area surrounding the legs can collapse and cause cuts, nerve damage and more. There can be injuries to feet, ankles, and knees as well.
When a limb is severed, or there is damage that is too severe to repair, an amputation might be necessary.
Seatbelt and airbag injuries. While safety elements are important and do save lives, there are injuries that can happen due to the force of a deployed airbag and the strain of a seatbelt against the body. These include internal organ damage and cracked ribs.
Head injuries. When an individual's head impacts a surface, there can be traumatic brain injuries, which could cause confusion, blurry vision, headaches, or a reduction in cognitive function.
Head-on crashes can result in minor cuts and bruises or life-long alterations to one's health and quality of life. If there are expensive medical costs and ongoing treatments, a family shouldn't have to shoulder the expenses if they were not at fault.
Talk to an Orlando Head-On Collision Lawyer
Because Florida is a no-fault insurance state, your own auto insurance carries the responsibility to pay some of your medical expenses and/or lost wages incurred, but only up to a limit of $10,000.00.  However, this does not mean that the person or company that caused the accident has no responsibility.  There are times when a personal injury lawsuit is needed. Discuss the details of your accident with an experienced attorney to learn about your compensation options.
Were you in a head-on crash in Orlando? With high expenses and lost wages, you need an experienced attorney working for you. Contact the Orlando car accident lawyers at Israoui Law at 407-381-4529. Turn to Israoui Law for the personal attention you deserve.
https://www.orlando-injury-lawyer.com/things-to-do-after-an-orlando-fender-bender/