Florida Law and No-Fault Insurance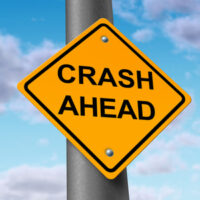 While you can control your own actions behind the wheel, it is impossible to control other accident risks, such as bad weather and reckless drivers. Accidents can happen even when you are driving safely, so it is important to understand what rights you have and how to move forward after an accident occurs.
If you have questions about an Orlando accident and your rights, whether your questions are about Florida laws, or how to access compensation through insurance companies, talk to an Orlando car accident lawyer. Always speak to an experience auto accident attorney before speaking to any insurance company.
Florida Is One of the No-Fault States
12 U.S. states and Puerto Rico follow no-fault rules. This means, after a car accident, your own insurance company, regardless of fault, has the legal obligation to pay for medical expensesyou're your injuries and/or lost wages due to your injuries in the accident.  In no-fault states like Florida, drivers have Personal Injury Protection (PIP) coverage as part of their vehicular insurance policy.  This coverage pays 80% of your medical expenses and/or 60% of your lost wages up to a limit of $10,000.00 minus any applicalbe deductible up to $1,000.00.
Of course, there are some who prefer no-fault insurance and others who would rather have at-fault coverage system. But in reality, you do not get to choose. You must follow the laws of the state in which you reside. The advantage of no-fault states is that fault does not need to be proven to access compensation. But on the other hand, no fault benefits do not usually secure the full damage recovery amount you may be entitled too.  In those instances, an insurance claim or lawsuit may be necessary to secure just compensation for your loss.
Comparative Negligence May Reduce a Settlement Amount
One of the ways you may not be able to access the amount you are seeking is due to comparative negligence. Essentially, comparative negligence means your damage award could be reduced by a percentage if you carry a percentage of fault.
Every situation is unique and needs to be assessed individually. Talking to a car accident lawyer as soon as possible is advised as Florida has a time limit, a statute of limitations, on personal injury cases and a time limit on accessing the PIP benefits under your own insurance policy.
In Florida, the statute of limitations for a personal injury case is four years from the date of the accident. While this might seem like a long time, it is not. After all, there is a reduction in preparation time when you factor in recovery periods and insurance negotiations. Filing a claim and moving forward with a lawsuit takes time. When you work with a lawyer, you have a professional on your side who understands the intricacies of Florida law and car collision insurance claims.
Do you have questions about Florida auto collision laws? If you have medical bills, lost wages, and hospital expenses along with emotional distress or pain and suffering, contact the Orlando personal injury attorneys at Israoui Law. You deserve a fair just settlement, do not quietly accept a reduced claim when you believe you are entitled to a higher settlement amount. Call 407-381-4529 today. Turn to Israoui Law for the personal attention you deserve.
https://www.orlando-injury-lawyer.com/lost-income-can-be-part-of-an-orlando-damage-settlement/