Florida Regulations Are In Place for Commercial Trucks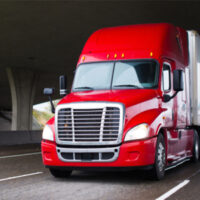 There are state and federal regulations in place that govern commercial truck operators. And it makes sense; steady truck drivers are needed to keep Florida roads and highways safe. The weight of a commercial truck is extremely high, sometimes as heavy as 80,000 pounds. To reduce the risk of accidents, property damage, physical injuries, and fatalities, it is essential truck drivers and trucking companies follow rules and act responsibly.
One example of a rule in place is the Federal Motor Carrier Safety Regulations, which states a commercial truck operator's driving history is to be assessed and kept by the trucking company that employs the driver. Rules like this are in place to help keep drivers with reckless driving records off the road. Unfortunately, there have been instances of companies sidestepping rules to save money.
Florida car collisions can result in high medical expenses, loss of income, and severe stress for victims and their families. A reputable Orlando car accident lawyer can help, whether your accident involved two cars, multiple vehicles, or a fully-loaded semi.
Importance of Properly Loaded Cargo and Safety Checks
Accidents happen for a variety of reasons, there is no way to be sure every truck ride is completely free of risk. But there are ways to reduce risks, including regularly scheduled maintenance, safety checks, and more. It is the job of the trucking company to keep trucks up to date with any recall repairs and any issues involving faulty machinery. Safe roads rely on safe commercial truck drivers, car drivers, and individuals riding motorcycles.
Ways in which trucking companies can help keep roads safe include the following:
Monitoring hours. There are rules in place regarding how many consecutive hours an operator can drive. Limitations are in place to reduce the likelihood of a driver being sleepy.
Background checks. Companies need to maintain records on drivers, including any traffic violations or past criminal activity.
Loading cargo properly. Cargo needs to be secure and balanced, to prevent rollovers and other accidents.
Maintenance and inspections. Regular inspection of each truck in a fleet is necessary to reduce crashes.
Of course, training is another issue. No inexperienced commercial truck drivers should be driving. Once they know how to operate a big rig safely, they can navigate the roads with confidence.
Talk to an Orlando Truck Accident Lawyer
Many expenses can arise in the wake of an accident. Naturally, an individual's health is the first priority. But then, as they heal, they may have to juggle expensive medical bills, lost income, and property damage. Financial expenses can put a lot of pressure on victims and their families. Do not let a trucking company bully you into accepting a small settlement. You need an Orlando car accident lawyer working for you.  If you have been in a trucking accident, you should speak to an experienced truck accident attorney before speaking to any representative of the trucking company and/or their insurance company.
Have you or someone you love sustained injuries because of a reckless semi truck driver? If you are a victim of an accident and have medical expenses and/or lost wages, you need an attorney working for you. With legal help, compensation is possible. Contact the Orlando personal injury attorneys at Israoui Law at 407-381-4529. Turn to Israoui Law for the personal attention you deserve.
Resource:
fmcsa.dot.gov/regulations/title49/section/391.51
https://www.orlando-injury-lawyer.com/were-you-injured-in-a-tractor-trailer-accident/